Want to know about new Genshin Impact characters? According to Hoyoverse's original Genshin Impact roadmap – new faces should release with every major update. During each new update there's usually at least one Genshin Impact banner with a minimum of one brand new character. The banners feature characters with increased drop rates, including one five-star character and three four-star characters.
Heizou is the most recent new Genshin Impact character to arrive in the Genshin Impact 2.8 update, and we know that Tighnari, Collei, and Dori are all arriving in a future update. There are also leaks and datamined information concerning new faces that may appear further down the line. While none of this official until Hoyoverse says otherwise, here is a round-up of all of the current rumours and speculation.
The new and upcoming Genshin Impact characters are:
GENSHIN IMPACT 2.8 NEW CHARACTERS
Heizou
Heizou was first mentioned in several other characters' voice lines. In May 2022, Heizou was officially announced via the Genshin Impact Twitter account, and the Heizou banner debuted as part of the first half of Genshin Impact 2.8, which launched on July 13.
Razer DeathAdder V2 Pro – Genshin Impact Edition Razer DeathAdder V2 Pro – Genshin Impact Edition Razer $139.99 Buy Now Network N earns affiliate commission from qualifying sales.
Heizou is an Anemo and Catalyst character, and he features on both Kazuha's and Klee's banner reruns. If you'd like to know more about this mysterious detective, check out our Heizou build and Heizou team composition guids, as well as what Heizou materials you need to take him to max level.
Genshin Impact upcoming characters
Collei
Collei is a character from Sumeru in the official Genshin Impact manga. She is one of three characters currently believed to debut in Genshin Impact 3.0, along with the Sumeru region itself, and even the Dendro element.
She has been officially confirmed as a Dendro bow user – making her one of the first playable Dendro characters – thanks to an official introduction via the Genshin Impact Twitter account.
She was imbued with Archon residue by the seer Barnabus, but was aided by Cyno and Amber to suppress it. Not long after the 2.8 update release, information about Collei abilities and Collei materials from the 3.0 beta appeared online, so we can take a decent stab at a Collei build and even a team composition, as we also know more about how the Dendro element itself will work now.
Tighnari
This name first emerged from the Genshin rumour mill in March 2022, and while more information leaked in the months that followed, Tighnari was officially announced via the official Genshin Impact Twitter account at the same time as Collei and Dori.
He is believed to be a Dendro bow user like Collei, and may play similar to Ganyu. He is the second character beleived to debut during Gensin Impact 3.0, and is the only five-star character rumoured to be on the slate for that patch at the moment. Like with Collei, Tighnari features in a currently running 3.0 beta, meaning we have enough information to start speculating over what the best Tighnari build could be, as well as team composition, based on what we know about Tighnari's abilities at the moment.
Dori
Again, this name first appeared in March 2022, along with further leaks in June, before Hoyoverse officially revealed Dori via the Genshin Impact Twitter account.
While we know she is an Electro character, there's currently nothing official on her weapon. Information datamined from the 3.0 beta suggest she wields a claymore, and rumours point to Dori's banner dropping during Genshin Impact 3.0. Like Collei is also a four-star character, so will likely feature on someone else's banner.
Nilou
A previous round of Genshin Impact leaks make reference to character data attributed to someone called 'Nilou'. Project Celestia believes that she has the 'girl' body type.
Further rumours suggest Nilou is a Hydro Sword character, although at the very least we know she will be involved in the initial storyline for the 3.0 update. Along with several other characters, Nilou is named and shown in the third Sumeru preview trailer: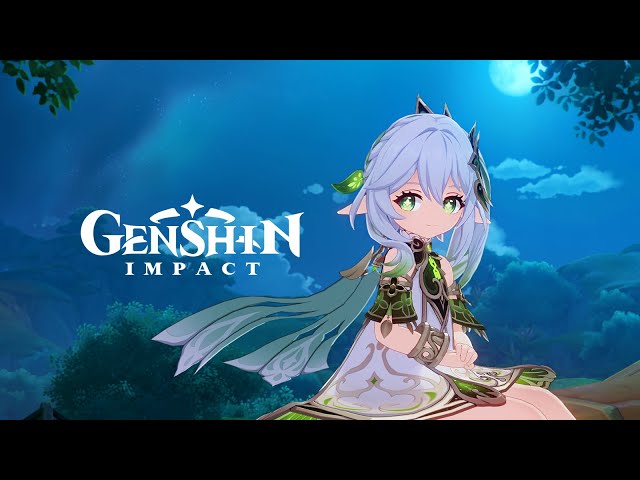 In terms of the rumours around when she will be playable, Nilou is one of a few characters rumoured to be dropping in either patch 3.1 or 3.2, around the same time as Cyno.
Cyno
Cyno was first revealed in the Teyvat chapter storyline preview video – we know he's a Polearm wielder from Sumeru, and rumours suggest he will be an Electro character and five-star. His banner is not expected to drop until patch 3.1 or 3.2, but we know he will be involved in the initial 3.0 storyline thanks to the third Sumeru preview video. In this he is referred to as the "General Mahamatra, Cyno" where he's seen looking over some of Sumeru's desert-themed locations.
Alhaitham
In June 2022, rumours of another brand new character surfaced, originally using the name "Su-like", although more recent leaks suggest his name might be Alhaitham. Genshin leaker UBatcha posted a summary of what they believed to be the situation, along with the source of the rumour, which is essentially two very grainy cut-outs from hitherto unseen character art.
In the third Sumeru preview video, he was officially revealed as being involved in the initial 3.0 storyline – apparently you meet him "by chance" in Port Ormos, and he's from the ruling body in Sumeru, the Akademiya.
Deyha
Rumours around Deyha are highly speculative at the moment, but the one thing we do know is that she will be involved in the initial Sumeru storyline for the 3.0 update. Deyha is "desertfolk", and a mercenary working for the Ermites, a new faction coming to Genshin Impact who are descended from an ancient desert-dwelling civilisation.
Kusanali / Nahida
This is believed to be the name of the Dendro Archon for the Sumeru region, who like Venti and Raiden Shogun will become a playable character at some point. Rumours for this character first appeared towards the end of last year, with the current thinking placing her in either update 3.1 or 3.2.
In the third Sumeru preview, we see a shot of someone called 'Nahida' who is a "mysterious girl" that the Traveler will meet during the 3.0 storyline. No other details are given, however the rumour mill beleives this is Kusanali going by another name.
Scaramouche
Scaramouche is No. 6 of the Fatui's Eleven Harbingers; he introduces himself as a 'vagrant from Inazuma' who attempts to betray and kill the Traveller during the Unreconciled Stars event: Star of Destiny. Players believe that he will eventually be a playable character, and current speculation suggests he may appear in patch 3.2.
Dainsleif
Dainsleif, the Bough Keeper, was officially announced by Hoyoverse during the 2020 Tokyo Game Show – however, no release date was attached. His voice actor has been announced, but we have no indication of when he might arrive.
Dainsleif is from Khaenri'ah, an underground realm that is not part of Teyvat itself – so perhaps one day in the future we'll meet Dainsleif when we explore his homeland.
Yaoyao
Yaoyao is an adorable NPC who is mentioned in several characters' voice lines. She was previously Xiangling's junior when they both studied under the same master chef, but has now become an assistant for Genshin Impact Ganyu.
She features in the official art above, which may also give us a few hints on when she might join us in-game. The art depicts Yaoyao with Qiqi at the Mid-Autumn Festival – so her release may coincide with a festival of some kind.
Baizhu
Baizhu is a Genshin Impact NPC, and is the owner of Bubu Pharmacy in Liyue. He possesses a Dendro vision, which has led fans to believe that he may one day be a playable character.
Lyney and Lynette
Lyney and Lynette were revealed in the same storyline preview video – they're a pair of twins, presumably, who are dressed like magicians – they hail from Fontaine, a region inspired by France. There's speculation that they could be recruited as a pair and can switch places with one another in battle – though that may be nothing more than a cool idea.
Iansan
Iansan was also revealed in the Teyvat Chapter Storyline video, in the Natlan section. We believe she's a Pyro user, but we'll have to wait until we visit Natlan to find out more about her.
Razer Iskur X – Genshin Impact Edition Razer Iskur X – Genshin Impact Edition Razer $499.00 Buy Now Network N earns affiliate commission from qualifying sales.
These are all the new Genshin Impact characters that we believe have a reasonable chance of turning up in-game – we'll add new candidates as we discover them. In the meantime, here are the best Genshin Impact characters for beginners, and the best Genshin Impact weapons to kit them out with.