The Genshin Impact 3.7 update puts a lot of focus on the Genius Invokation TCG, from storylines to gameplay, and HoYoverse is now making it easier for PC players to share their decks with other duelists with the Card Plaza. The Card Plaza is a web page that allows you to quickly view, edit, and share Genshin Impact TCG decks that are being used in the anime game, and it's now available on PC.
The Genshin Impact version 3.7 flagship event introduces us to a journalist from Fontaine named Charlotte as she does some reporting during a large, international Genius Invocation TCG competition that attracts notable characters from all known corners of Teyvat.
The event will give players the opportunity to interact with and duel several characters. Looking beyond the standard in-game duels, HoYoverse is also hosting a huge international TCG competition with a massive prize pool. The Card Plaza will no doubt come in handy for those who choose to participate against other players in hopes of winning the cash prizes on offer.
I haven't yet put much time into learning the ins and outs of the Genius Invocation TCG myself, so the Card Plaza seems perfect for a beginner like me. There are options to sort through popular tags, specific deck types for characters, and the most recent update has added the option to embed YouTube videos as tutorials for each deck build.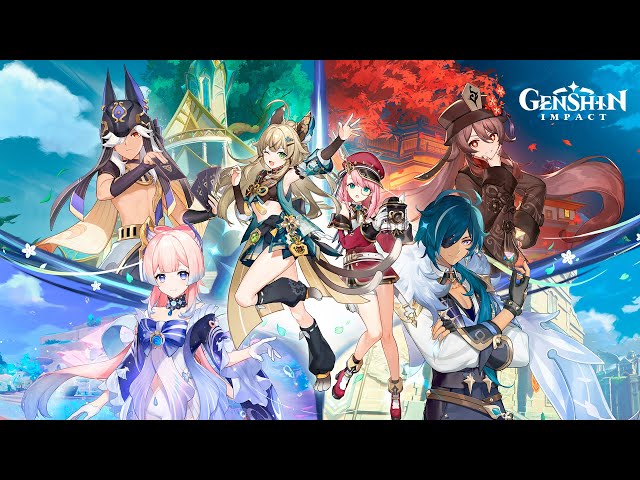 Head over to the Card Plaza web page to check out all of the features mentioned above. There should be something of use for most players interested in the TCG, whether you're a top-notch duelist or a newcomer.
Genshin Impact version 3.7 is still in its early stages, so you'll have lots of time to experience the TCG event storyline and pull for Yoimiya, Yae Miko, or Kirara in the first half of the update.
Be sure to have a look at our Genshin Impact tier list if you're unsure of who to pull for, and redeem the available Primogem codes to raise your chances of getting who you want.