Ubisoft has just released a new trailer for Ghost Recon Breakpoint, outlining the game's PC specific trailer. For a video so technical it's surprisingly high-octane, but to it's credit, it has plenty to shout about.
The trailer, which you can check out further down this article, boasts "full PC optimisation." Against a backdrop of some high-speed car chases, some intense shoot-outs, and the beautiful (but sadly fictional) South Pacific island of Aurora that the game is set on, it goes on to spell out a host of PC-specific features.
A specific "PC mode" will grant access to ultra graphics settings, but that's not all. Ghost Recon Breakpoint's PC release allows for an uncapped framerate, even in 4K, as well as built-in support for ultrawide monitors and even multi-monitor setups, which should let you experience Aurora in even more impressive detail than before. And when it comes to getting up close and personal with your opponents, PC players will be able to benefit from full controls customisation.
As if all that weren't enough, Ubisoft also announced partnerships with AMD, Tobii, and Discord, providing everything from rich integration with the comms platform to gameplay and menu eyetracking.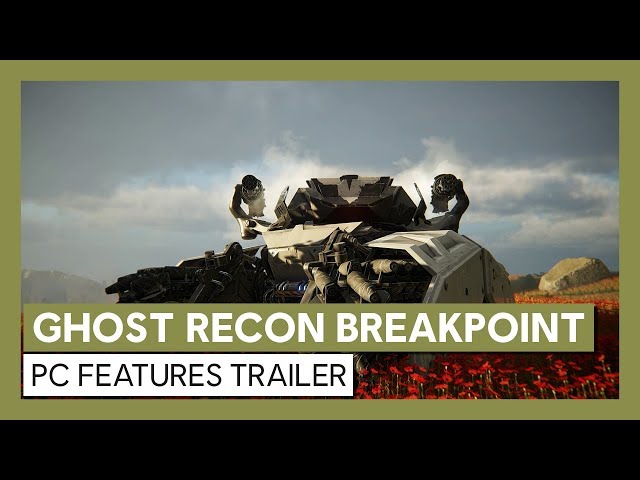 And if you somehow wanted even more, Breakpoint will come with its own standalone benchmarking tool. You can check out the trailer in the video above.
Ghost Recon Breakpoint releases on October 4, but that video also outlines beta access. If you sign up to Uplay+, you'll get access to the test, which takes starts on September 5.