Brace yourselves, fans of fantasy RPG games – there's a new game in town. Counterplay Games and Gearbox Publishing have announced a new "bright fantasy 'looter-slasher'" at the 2019 Game Awards, which offers "a fresh take on action RPGs by rewarding skill-based offensive gameplay and making every hit matter" – called Godfall. Launched with a new trailer to check out, it's heading to the Epic Games Store late next year.
As revealed in a press release, Godfall is a fantasy action RPG with a strong focus on third-person melee combat. You'll equip striking legendary armour and take on vicious enemies and challenging missions in your hunt for "head-turning" loot, which you'll get by besting bosses and finishing foes. The game offers three gameplay options – solo, as well as two- and three-player co-op – so you can tackle the entire game according to your preference.
In the new trailer (which you can see below), we see a handful of armour-clad warriors contemplating their obstacle – a colossal, mystical tower, "beautiful, deadly, and right in our way." "No storm can stop us," one states, as a pretty scary three-headed creature swirls around the tower, lighting and storms battering the landscape. "A thousand year war, just to start the apocalypse," a narrator says ominously.
The game's plot, mechanics, and lore aren't fully clear just yet, but there's a new trailer giving us a taste at what to expect below. Check it out: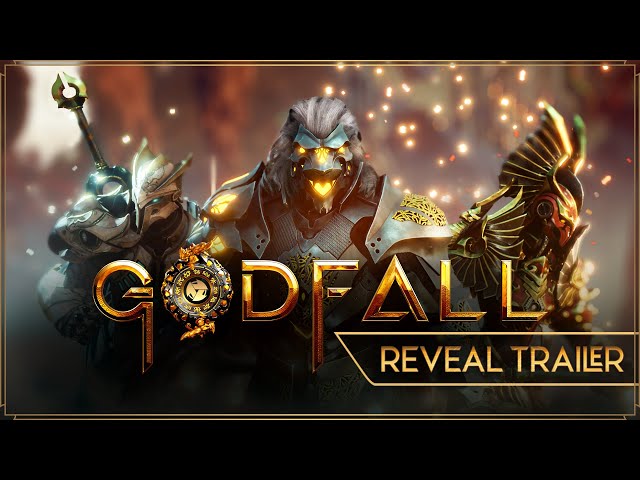 What is the godfall release date?
The devs say that the Godfall release date is set for Holiday 2020, and it'll head to the Epic Games Store for PC users, as well as the PlayStation 5. There's no exact date to mark on our calendars yet yet, though.