Rockstar is set to open the doors of the GTA Online casino next week. After years of inactivity, Los Santos' Diamond Casino and Resort will open on July 23.
In a new trailer, released earlier today (and which you can check out for yourself further down this article), Rockstar lifted the lid on the long-awaited new arrival. The video introduces casino owner Mr Cheng and the Texan businessmen trying to buy out the new resort, as well as showing off slot machines, roulette wheels, and three-card poker.
From there, things only seem to get more explosive, and it should come as no surprise to fans of GTA that there seem to be plenty of guns, fast cars, and even helicopter battles on show in the latest update. A blog post goes into more detail, showing off the resort on the roof of the casino. If you're looking for some new real estate, the Master Penthouse offers VIP membership status, to help you splash your cash in style.
The new update plays host to a series of new co-op missions, with each one handing out special awards. Hosting the entirety of the new story thread will also reward you with an exclusive vehicle, free of charge.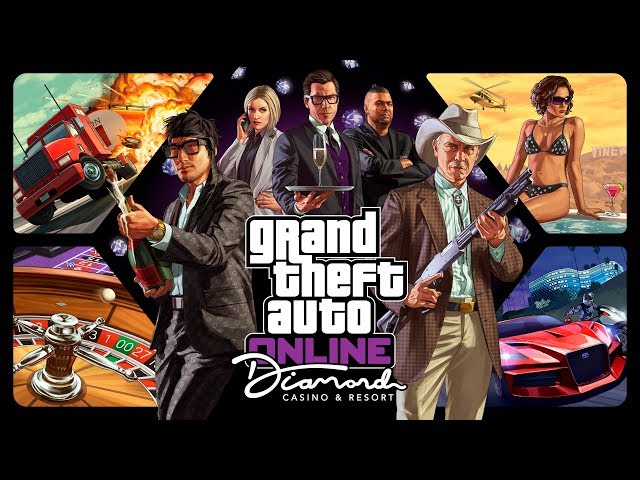 If you need a little extra cash to fund your new gambling habit, you can take advantage of Rockstar's Twitch Prime partnership. If you link your Social Club account with Twitch Prime before the end of July 19 (which is tomorrow, so move fast) you'll get free access to the Master Penthouse, as well an extra gift of $1.25 million in-game.
The latest update was teased earlier this year, as in-game signs told fans that the casino would be opening soon. I'm not sure anyone expected the result to be quite so impressive, however, so hopefully the new resort will prove to have been worth the wait.