Where are the GTA signal jammers in the Casino Heist update? A fair question, as Rockstar teased in one of its recent updates that destroying all of them would snag us an expert hacker that "might just come in handy".
There are 50 GTA Casino Heist signal jammer locations to hit in total, but doing so allows you to recruit Avi Schwartzman to your heist team. If you're not sure what that means, a heist is one of GTA Online's multiplayer activities. It requires you to corral four friends or randoms into taking on a series of set-up missions before tackling the big score. One of the elements you have to account for is hiring outside help. Basically, the better the help, the higher the cost. So you have to think about that when balancing up how much of the GTA Casino Heist payout you want.
Thankfully, as he requires a lot of effort to obtain, Schwartzman is one of the best NPCs you can get to help you with this heist. If you destroy all the signal jammers, you'll also earn $150,000 and 50,000 RP in-game for your efforts, too. To that end, here is where you can find all the GTA signal jammers.
Where to find GTA signal jammers
Lucky for us, GTA players have already been putting together maps with pinpoints to help each other out. This one from Redditor MadMaxxx123 is particularly handy as it numbers them too. The order you take these out in, however, is up to you.
There are other handy tidbits of advice from other players, too. You can complete these in an invite-only session, meaning you decrease the chance of being shot down by another player or blown up by a tank or a flying motorcycle. Also, turn off your radio when you're near a location so you can hear the beeping sound. If you'd like more visual detail, though, then you can find a video below.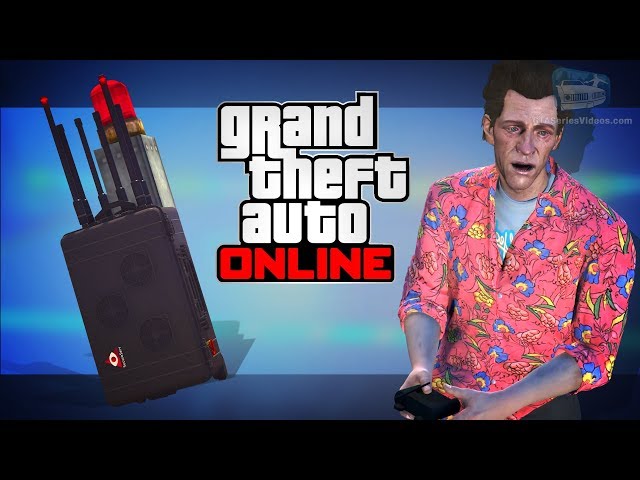 And there you have it, that's where you find all the GTA signal jammers. Now that you have Schwartzman recruited to your team for the heist, you may like to read our guide on how to start the GTA Casino Heist or how to do the GTA Casino Heist scope out mission. If that's not your speed then you can always check out the new GTA Casino Heist cars and how to get the GTA 5 Grotti Furia supercar.