There are plenty of ways to get around Los Santos in Grand Theft Auto V. Until now, my personal favourite involves a quick call to my friendly neighbourhood Blimp Rental shop, but thanks to a mod team, there's now an even better way to get around.
Inspired by last year's PS4 exclusive Spider-Man, mod team JulioNIB has brought everyone's favourite webslinger cross-country, from New York to Los Santos. The mod, which you can check out in a trailer further down this article, is still a work-in-progress, but you can get access to its early build by backing its creators on Patreon.
Unsurprisingly, it's not quite as slick as Insomniac's attempt, but it's already pretty impressive despite its early state. Spider-Man can swing through the Los Santos streets, wall-climb up the city's skyscrapers, and use his webs to link targets together. What's more, since this is GTA V rather than a take on the Marvel superhero himself, you can cause significantly more mischief than you can in the PS4 game, while results in a Spidey who seems to be channeling Just Cause's Rico Rodriguez.
You can be bothersome from afar, of course, but if you want to get up-close and personal, the mod also features melee attacks and finishers based on moves from the PS4 game. The development team says that the aim is to add gadgets and special abilities, more web-swing animations, and even a spider sense. There'll even be random crimes taking place around the city for Spider-Man to prevent, all of it based on the Spider-Man game itself.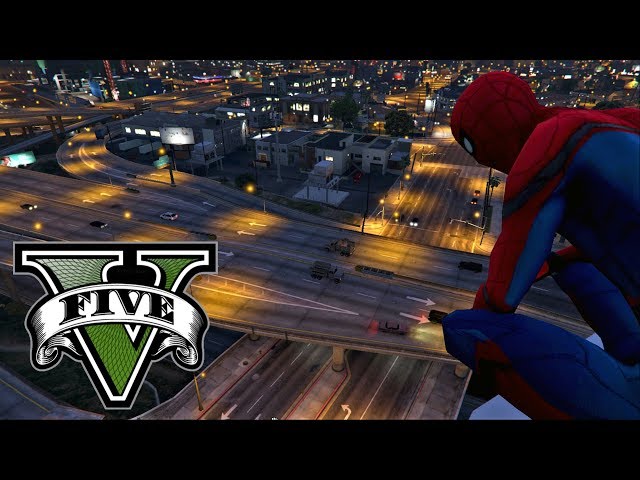 To download the mod, you'll need to back the modder on Patreon to the tune of $10, but at some point a $2 version will also be made available. You'll also need a couple of other programs in place in order to get things running, the details of which can be found here (via DSOGaming).
Related: Here are the best Grand Theft Auto 5 mods
It's no expanded narrative experience, admittedly, but it sounds like this is the closest we're ever going to get to Insomniac's take on the webslinger on PC. And with Avengers: Endgame only just around the corner, this looks like the best way to fill the spider-shaped hole left in our hearts by the end of Infinity War.