What are GTA 5 system requirements? You won't need a ridiculous rig to run the Rockstar crime caper, but Grand Theft Auto V still benefits from decent specs. The minimum bar is low enough that you can actually play without a dedicated GPU, but if you're looking for a stopgap until GTA 6 arrives, we'd suggest using a proper graphics card.
To meet GTA 5 minimum requirements, you'll only need a quad-core CPU like the AMD Phenom 9850 or Intel 2 Core Q6600 – both of which arrived over 15 years ago. Pair either of those with an equally old Nvidia 9800 GT or AMD HD 4870 GPU and you're good to go. That said, if you're looking to build a gaming PC from scratch, you'll want to use newer entry-level parts, as they're easier to get hold of and provide better performance.
Here are the GTA 5 system requirements:
Minimum
Recommended
OS
Windows 10 64-bit
Windows 10 64-bit
CPU
Intel 2 Core Q6600
AMD Phenom 9850
Intel i7 6500U
AMD A8 6600K
RAM
4GB
8GB
GPU
Nvidia 9800 GT
AMD HD 4870 GPU
Nvidia GTX 660
AMD Radeon HD 7870
Storage
65GB
65GB
Rockstar also provides GTA 5 recommended specs, and they include a newer selection of components. That said, you definitely won't need the best graphics card around to run Grand Theft Auto V, as the developer's suggestions include the Nvidia GTX 660 and AMD HD 7870. Sure, you could head to Ebay in search of one of those GPUs, but if you're looking for something a bit more futureproof, the Nvidia GTX 1650 is better and still relatively cheap.
As for storage, you'll want to free up 65GB to match GTA 5 size requirements, but Rockstar isn't fussed about whether you use an old hard drive. That means if you're planning on using an old gaming PC that's stowed away in your cupboard, you'll probably get on just fine. However, using the best SSD for gaming will keep you from staring at load screens, so keep that in mind.
GTA 5 PC specs likely won't change any time soon, but Rockstar does warn users that updates like the Los Santos Drug Wars DLC can change GTA Online system requirements. So, rather than relying on the game's Steam page, be sure to check back here to make sure your rig can handle one of the best sandbox games on PC.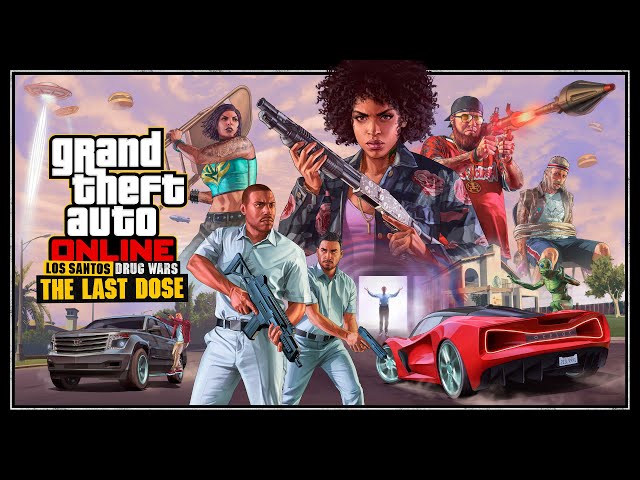 Of course, if you're eagerly waiting for a GTA 6 release date, you'll want to build the best gaming PC possible. It's needless to say that GTA 6 system requirements will be substantially higher than the above, and you'll probably need to match recommended specs to boost fps in the long-awaited sequel.
Looking for a reliable way to check performance? Download the PCGameBenchmark fps monitor to track your frame rates as you play and spot fps drops.
While you're at it, Take the GTA 5 system requirements test over on PCGameBenchmark to answer the question… Can I run GTA 5?