With a new age dawning in Guild Wars 2, ArenaNet has announced the first major content drop for the MMORPG's latest expansion End of Dragons, ominously entitled What Lies Beneath.
In our Guild Wars 2 End of Dragons review we praised the expansion's world-building and detailed storyline, and with What Lies Beneath the Jade-tinted universe of Cantha is set to get even bigger and, of course, even more dangerous.
Players will be able to access a new zone called Gyala Delve, which appears to be an industrial mining area dedicated to carving out Jade, the shimmering lifeblood of this mysterious Eastern paradise. Struck by a sudden blight of sickness, The Commander and their allies are sent on a quest to put a stopper in the chaos before it engulfs all of Cantha.
The answer lies at the heart of the Jade Sea, where a vicious new foe threatens to destabilize all of your hard work – a little rude of it, if I do say so myself.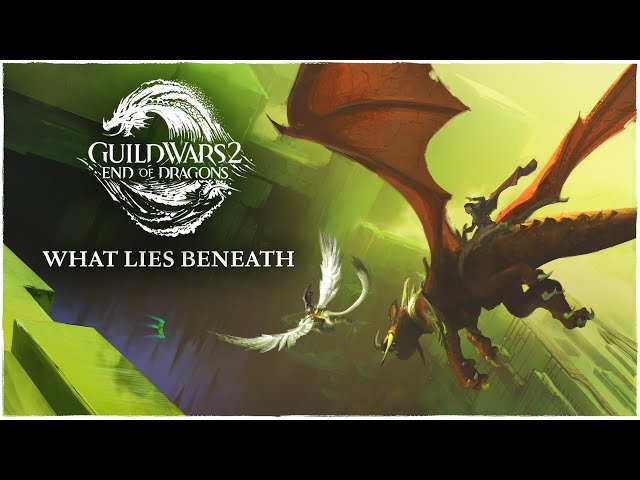 Accompanying this new zone is a map-wide meta event, Jade Crisis, as well as a whole slew of sparkly rewards, including a new Luxon weapon set, a holographic cape, and the Grinning Tahkayun Mask to name but a few. Of course, ArenaNet warns that "reward is rarely possibly without a bit of risk," making things even more exciting.
Guild Wars 2 End of Dragons What Lies Beneath is live right now, launching on February 28. You can download the game through the Guild Wars 2 website, as well as on Steam – yes, folks, GW2 is now on Steam.
If you fancy some other dragon games though, we've got a list of all the best ones, as well as some top tier fantasy games that you'll love if Guild Wars 2 is up your alley. After all, what are you going to do when you've completed What Lies Beneath?