Watch out, there's a thousand-foot-tall crystal dragon on the rampage in Guild Wars 2's latest Living World story. Kralkatorrik stars as the villain in season four, episode five of the mega popular MMO, and he's turning everyone into an army of corrupted purple minions called the Branded.
You and your friends will take on the Swarovski-skinned menace in an all-new campaign, aiming to quell the threat and reverse the horrendous damage it's caused. Of course, like previous episodes in Guild Wars 2's Living World, All Or Nothing brings more than a fresh questline.
There's also a brand new Fractal. Called Siren's Reef, it sees you buddy up and ship out to a deadly tropical island with the aim of taking down a hideous bunch of ghost pirates. As you'd imagine, they're guarded by all manner of high-level creatures, but that's where the episode's new legendary weapon could come in handy. It's a longbow called Pharus that fires arrows of pure light, and only the second ever legendary of its kind in the game.
Elsewhere lies the frostbitten area of Thunder Peaks, which fans of the original Guild Wars will fondly remember. Developer ArenaNet has given the zone somewhat of a drastic makeover though, plunging the Ice Floe region entirely underwater. Hey, now you can go for a lovely refreshing swim with a school of elite shatterscales, just like you've always wanted. You'll appreciate that the region looks a whole lot nicer too – that's if you can overcome sustained attacks from dredge excavators, ratniks, and an angry ice hydra.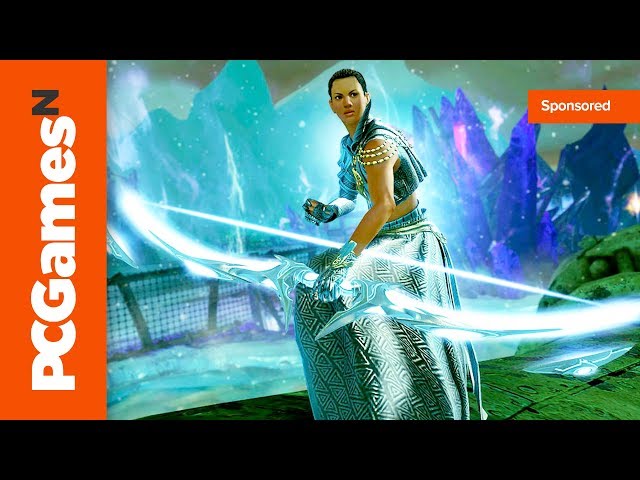 So, we've got new regions, legendary weapons, Fractals, and a potential world-ending dragon. As for what else Guild Wars 2 All Or Nothing is bringing your way? Give our video a watch to find out.