Ah, Half-Life 2. Not only one the best FPS games around, still, but also a great platform for speedrunners to show their super sprinty game-tackling skills. And that's exactly what accomplished player Maltemller has done in setting a brand new world record 'any%' time for Valve's 2004 shooter.
You can see the Danish speedrunner's achievement in full in the video below, in which he smashes the current Half-Life 2 'any% no voidclip' world record with a time of 48 minutes, 32 seconds (not including load times). This type of speedrun, also known as 'fastest completion', means finishing the core game in the fastest time possible but without having to get all sidequests, item pickups, and other optional objectives done.
Impressively, though, 'no voidclip' means the player didn't make use of the void clipping glitch in Half-Life 2. This is a technique that lets you skip ahead by timing multiple 'save/load buffers' perfectly through the game's 'void' (beyond its 'skybox'). That is, by repeatedly saving and re-loading in a way that prompts a kind of glitch that lets you power through out-of-bounds areas with a quicker finish time. It's pretty complex and gets split into its own category as it's a completely different type of speedrunning.
Considering the speedrunner didn't use this method, 48:32 is an impressive time; check it out below: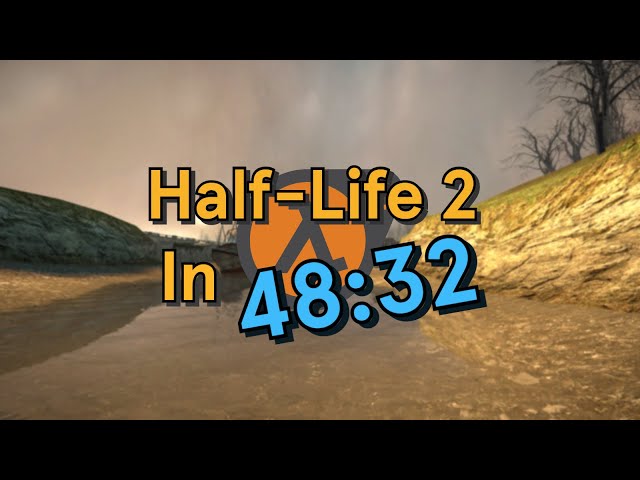 This follows Maltemller's other recent Half-Life 2 speedrunning achievements, including a world record 'cutscene-less fun%' version, and second place runs for the 'glitchless any%' and 'cutscene-less – HL1 movement fun%' categories last month.
Whether players will get stuck into speedrunning the next Half-Life game when the Half-Life: Alyx release date arrives next month, we'll just have to wait and see.