If you're one of the many, many Half-Life fans out there waiting with bated breath for Valve to announce a Half-Life 3 release date (hell, even its existence), you'll be excited to hear the studio's offered a glimmer of hope that PC gaming's most anticipated game might one day appear. Valve sees imminent VR title Half-Life: Alyx as its "return" to the FPS game's world – "not the end of it."
That's according to game designer at Valve Robin Walker, who has talked to Game Informer about why Half-Life: Alyx needed to be a VR game – and what it means for fans crossing their fingers for Half-Life 3. "Half-Life means a lot to us, and it's been incredibly rewarding to re-familiarise ourselves with its characters, setting, and mechanics," he says.
"There are Half-Life: Alyx team members who have been at Valve since Half-Life 2, and quite a few who go back to the original Half-Life. There are also people on the team for whom Half-Life: Alyx is their first time working on this series at all" – and "many of them certainly hope it's not the last.
"We absolutely see Half-Life: Alyx as our return to this world, not the end of it," he concludes.
While far from a confirmation that Valve even has a Half-Life 3 in the works, these comments mark a significant development in terms of what we know about the studio's approach to the possibility of there ever being a third major title in the much-loved series.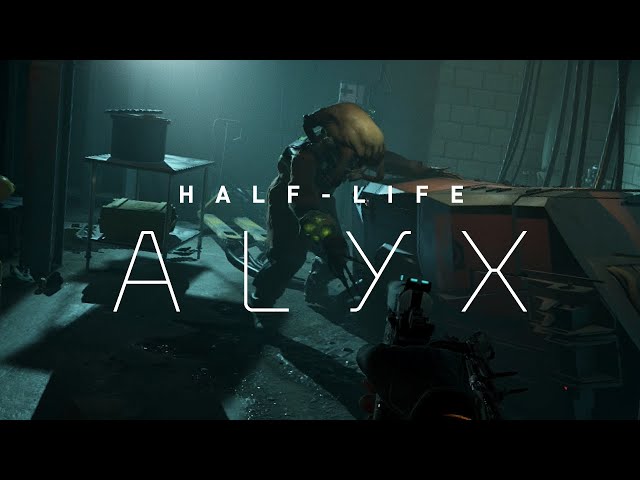 In November 2019, Robin called Half-Life 3 "a terrifyingly daunting prospect", explaining: "It was really easy to not try and think about the big picture of like, 'Are we making Half-Life 3?', and just focus on, let's figure out what people enjoy in this and let's make forward progress."
However, Valve programmer David Speyrer also said around the same time that, while the studio would "have to wait and see how people react to Half-Life: Alyx once it's out […] we'd love to continue pushing forward", indicating more games in the series' universe could follow.
Eek. Remember to take some extra breaths and stretch out those crossed fingers every now and then, folks.
In the meantime, Valve has released a bunch of new Half-Life: Alyx gameplay videos if you're keen to see what's in store just around the corner. We've also broken down the Half-Life: Alyx VR design, which you can also take a look at if you're excited for its arrival later this month.