The minimum specs for Half-life: Alyx have been revealed. Valve's "killer VR app", a prequel set between the events of Half-life and Half-life 2, is available across Steam VR-compatible headsets and will require just the bare minimum of last-gen mainstream graphics card grunt in order to run.
Half-Life: Alyx will only be available to play in VR, and could single-handedly sell more VR headsets than all other games on the platform put together. If you rank among the fans waiting patiently for over a decade, and are perhaps a little worried for your gaming PC's aptitude for VR, don't fret. Valve has published the minimum spec for its upcoming Half-life game and they are none too distressing for even modest rigs built in the past few years.
Starting with the graphics card, you'll need an Nvidia GTX 1060 6GB or AMD RX 580 8GB minimum in order to boot Half-Life: Alyx with any hope of reasonable frame rates, according to the Steam store page. We don't yet know what performance these mainstream cards will net you in-game. That will depend on the refresh rate your chosen virtual reality headset is capable of. For example, the Valve Index is capable of up to 144Hz across its twin panels – thirsty work for even the best graphics cards.
The RX 580 and GTX 1060 are some of the most populous cards on the market today according to the Steam Hardware Survey.
AMD's RX 590 is currently cheaper than ever for Black Friday at $180 (£150).
You will also have to purchase a VR headset if you haven't already. All of the best VR headsets will support Half-life: Alyx, which supports SteamVR across the board. That includes the Valve Index, HTC Vive Cosmos, Oculus Rift S, and Windows Mixed Reality headsets.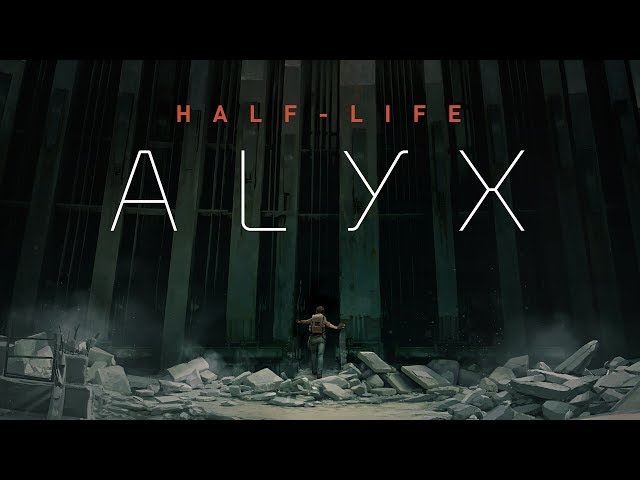 An Intel Core i5 7500 or AMD Ryzen 5 1600 is recommended for Half-Life: Alyx. That's a quad-core Intel chip, or a six-core, 12-thread AMD chip.
| | |
| --- | --- |
| | Half-life: Alyx |
| CPU | Intel Core i5 7500 / AMD Ryzen 5 1600 |
| GPU | GTX 1060 6GB / RX 580 8GB |
| RAM | 12GB |
You can read the complete minimum and recommended specs below, or head over to System Requirements Lab to find out if your PC is up to the task.
Valve is definitely hoping to drive further sales of its flagship VR headset, the Index, with Half-life: Alyx. It's introduced bonuses for Valve Index owners and anyone who purchases before 2019 – including skins, CS:GO content, and SteamVR environments.
As if Half-life fans needed any other excuse to play the closest game to Half-Life 3 in over a decade…