A year after its last release, Halo 1's campaign overhaul mod has received a significant update. The push to version 3.2 brings 4K-ready visuals to Halo: Combat Evolved, alongside 60 fps animations and six new missions.
The Single Player Version 3 (SPV3) mod was designed to deliver more content and a modernized experience to PC gamers who are fans of the original title. With the latest changes, 17 missions are playable, while various tweaks to the previous 11 make them more playable than ever. One of those missions features Thel 'Vadam as a playable character, offering an interesting Covenant perspective.
Even so, the most striking changes in SPV 3.2 are visual. While SPV has never been marketed as a graphics improvement mod, the changes bring it more in line with modern hardware. It now supports a number of modern resolutions and aspect ratios, including 4K and ultrawide.
With help of SweetFX contributor Marty McFly, it also brings a form of ambient occlusion called MXAO, which means more realistic shadowing and more contrast.
It's also better for the addition of per-object motion blur, and more critically, those 60fps animations, while an improved launcher streamlines the settings process.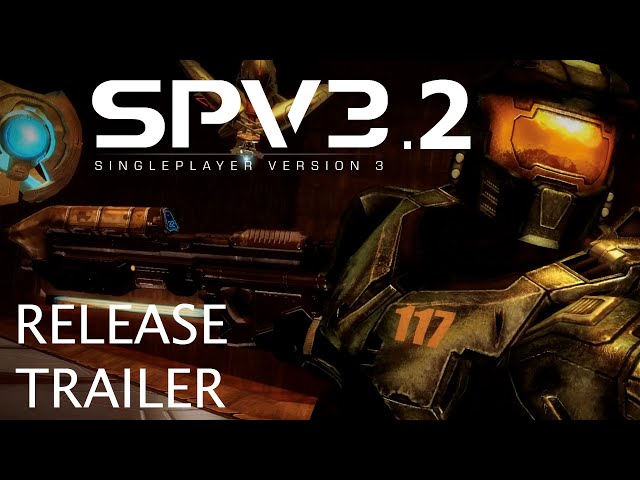 Currently, fans are still waiting for the official Halo: The Master Chief Collection launch on PC. The release will bring similar 4K and aspect ratio support, as well as uncapped framerates and HDR. The first title to launch on PC will be Halo: Reach, which recently held public testing, followed by Combat Evolved.
Related: Everything you need to know about Halo PC.
However, with nothing other than vague 2019 release window, SPV3 is the best Halo experience PC can currently get. As well as improved graphics, previous SPV3 releases have introduced new weapons, enemy types, vehicles, and a modified OST. For now, it should be more than enough to fill the Halo shaped hole in PC gamer's hearts.