Halo: Combat Evolved, the first title in the long-running series, is the next part of Halo: The Masterchief Collection on the way. It's due to hit PCs later this year, but developer 343 Industries has got some testing for players to get stuck into first – the first 'test flight' for Combat Evolved has launched.
If you're signed up to the Halo Insider Program, which the studio runs to give players the chance to test content in early access and help steer the Halo remasters' development, you might have been given the chance to try the first Combat Evolved gameplay (check your emails!). This first flight (via PCGamer) brings a hefty chunk of the FPS game's content to jump into, including multiplayer matchmaking and four of the game's main campaign missions.
Custom game modes are also included in the test flight for you to check out if you've been accepted to join, as well as some of the customisation options featured in the original game, which the studio also brought over to Halo: Reach in the MCC.
While Halo: Combat Evolved was the very first game of the now iconic series, launching nearly two decades ago as a release title for the Xbox in 2001 and on PC two years later, the Anniversary remaster in 2011 was an Xbox 360 exclusive. The Master Chief Collection version will give players the chance to sink their teeth into the game remastered for the first time on our home platform.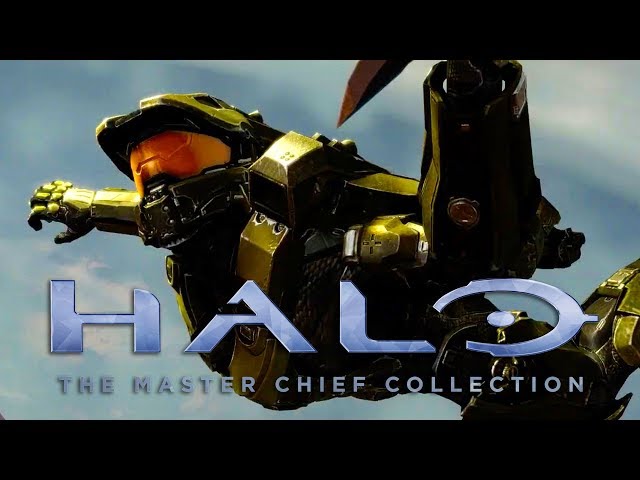 While you can still sign up to the Halo Insider Program, it might be a little late to get the chance to try out the goodies up for testing this flight, but there should be more opportunities ahead of Combat Evolved's release sometime in 2020 (there's no word on a firm release date just yet). But, if you're keen to get stuck into the MCC right away, you can always try Halo: Reach, which was released in December 2019.
If you're yet to dive in, you might find our Halo: Reach PC review handy. Griff scored the MCC rework an eight out of ten, saying that while it "holds up well despite some rough edges", its "multiplayer is where it's at. Impeccably balanced, ludicrously varied, and damn near perfect."