A massive 64% of Hearts of Iron 4 players use mods, according to game director Dan Lind. This is the result of a conscious effort by Lind to build a modding scene, and to keep abreast of its needs.
"For me, HoI4 was the game where I wanted to have a super good mod base. HoI3 never really took off modding-wise, and I really wanted to change that for HoI4 so we leaned a lot into it," Lind tells us at PDX Con 2019. "And I think we have 64% mod usage in the customer base – I think the closest [other Paradox game] to that is Europa Universalis 4 at around 40%, so it's a big deal."
As is typical of publisher-developer Paradox's approach to expanding its games, Hearts of Iron 4's coming La Résistance DLC is substantially informed by community feedback – players have been asking for an espionage overhaul for some time now, for instance. Lind elaborates on what his team saw players asking for and how they approached it.
"There's a lot of classic ones that people wanted, like stealing blueprints and stuff like that, which we have. For sabotage, that's the kind of thing that sounds cool, but when it happens to you it can be less fun, right? If you've ever played the Total War games and you get spammed with sabotage, or anything like that, it's usually not fun.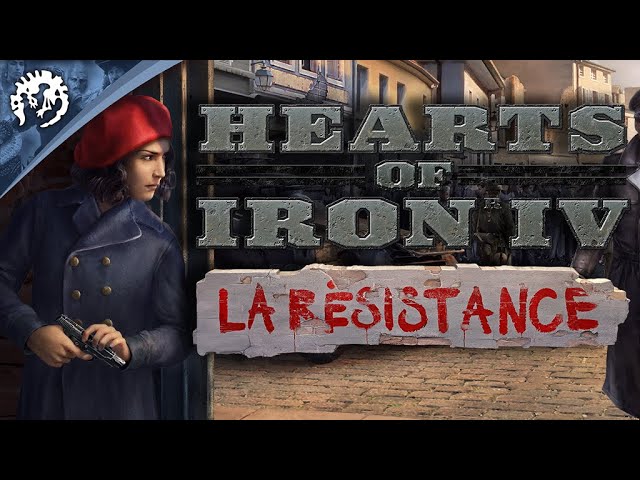 "The way we're doing it now is your operatives are essentially training local resistance in how to do sabotage, which means there's several ways to deal with it as the other side. You can take out the operatives, you can get rid of the resistance, there are more levers. If you just let resistance run rampant and don't defend [against them], it's on you if you start seeing bad stuff happening to your country."
Optimistically looking for hints of the next expansion, I ask what other community wish-list items Lind is aware of – and he goes straight back to the needs of the modding community.
"They want stuff that makes it easier to control features they themselves make," Lind says. "We made a lot of headway with a scriptable UI system where they could make their own UIs, that was a big one. I think most of the requests today were about being able to target nukes to different areas, but there's a lot [they would like to] make things easier for them, like being able to have monthly events that run on schedules so they don't have to manage it themselves. Because mods do things a little different than us, we never had a use for things like that, so we never made them."
La Résistance is on Steam here, but doesn't have a fixed release date as yet.