Black Matter, the developer behind Hell Let Loose, is leaving the beloved WW2 game to begin work on its "next project." Fans of the Steam multiplayer FPS needn't panic, however, as further Hell Let Loose updates are in the works, and a fresh team is being assembled to oversee the 2023 roadmap.
After launching Hell Let Loose in 2019, Black Matter has incrementally updated and refined the war shooter for the past three years – our Hell Let Loose review rates it as one of the best multiplayer shooters on Steam. Now, the studio is leaving Hell Let Loose behind to focus on an as-yet-unannounced new project.
"As a team, we want to say a huge thank you for the incredible support this community has given us for the years that we've worked on Hell Let Loose," Black Matter CEO Max Rea says. "Fundamentally, Hell Let Loose has taken on a life of its own and is now far bigger than we ever could have imagined. It's been a privilege to work with you on refining it and crafting it into what it is today."
For the time being, development and maintenance of Hell Let Loose will be overseen by publisher Team17, although a new, dedicated Hell Let Loose team is apparently being assembled.
"We're closing out winter by bidding a fond farewell to the team over at Black Matter, as they prepare to move on to their next project," Team17 says. "Over the past few months, we've been busy building a brand-new Hell Let Loose studio, consisting of veteran developers who have worked on numerous AAA titles.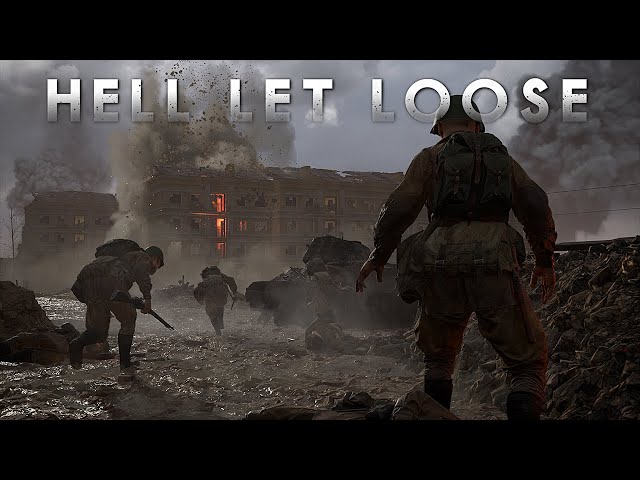 "The new team significantly increases our development resources, allowing us to prioritise quality-of-life improvements across all platforms, before launching some exciting new updates to the game."
Team17 says that a 2023 roadmap for Hell Let Loose will arrive in the "coming weeks," and that players can expect to see more regular updates and "clarity into our development processes."
"The last twelve months have been bittersweet for us as a team," Rea says. "We've been thrilled to see how our colleagues at Team17 have picked up the reins with such incredible enthusiasm and attention to detail, but we're also going to miss working on the title.
"We are excited to join you on the battlefield now and in the future – not as developers, but finally as players – thrilled in the knowledge that the best days of Hell Let Loose are ahead of us."
If Hell Let Loose's squad-based action is your kind of thing, check out some of the other best multiplayer games. You might also want to try some of the other greatest FPS games on Steam.