As we draw ever closer to the Hogwarts Legacy release date, there's been a thousand and one memes of the old PlayStation Harry Potter games resurfacing, feeding into the nostalgia that Portkey's new RPG game hopes to channel. Given that those games paved the way for Hogwarts Legacy, we asked how Portkey plans to pay homage to its predecessors.
"I love those games myself, and recall the magic of playing them," narrative director and advanced game writer Moira Squier tells us. "The core of the wizarding world stories is the same – good vs evil, – and so players who know the older games should feel a sense of connection to them and even a bit of nostalgia when they enter Hogwarts again.
"But we have been lucky enough on this game to be able to create original content well outside the books and films," she continues. "We know fans have been waiting years for an RPG like this in the wizarding world, so we hope fans of the old games will see our game as honouring what came before while allowing them to experience their own epic wizarding adventure."
It's true that Hogwarts Legacy has no relation to The Boy Who Lived and his saga of strife given its temporal setting, but she states that the team "took inspiration from beloved characters like Harry, Ron, Hermione, Neville, Newt, Luna, McGonagall, Dumbledore, Snape, and others," to craft some unique Hogwarts Legacy characters that "players will relate to and adore."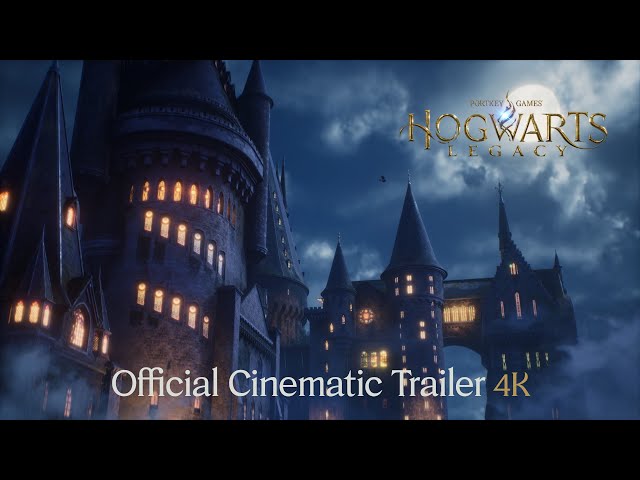 Just as the core Harry Potter cast "relied on each other, learned how to hone their magical abilities, overcame obstacles, and grew as witches and wizards throughout their years together" in the original games and novels, "the player will have to make tough choices, but will have the support of plenty of friends – students and teachers alike – as they go on their own epic journey and develop not only their magical abilities but their connection to the wizarding world as well.
"Their journey will be their own," she concludes, "but they will know that they are not alone – just like Harry."
We've got a list of all the currently known Hogwarts Legacy companions you'll meet during your adventure, should you choose to pick up the game. We've also got a rundown of the Hogwarts Legacy map to jog your memory of the main POIs, every one of the Hogwarts Legacy challenges categories explained, a way you can change your Hogwarts Legacy appearance, and a list of all of the Hogwarts Legacy spells you'll need to know to pass your exams.
The creator of the Harry Potter series, JK Rowling, has made a number of transphobic remarks on social media in recent years. While WB Games says "JK Rowling is not directly involved in the creation of the game", it is based on her work and it's still unclear if she will receive royalties from its sales. If you'd like to learn more about transgender equality or lend your support, here are two important charities we encourage you to check out: the National Center for Transgender Equality in the US, and Mermaids in the UK.