Stardew Valley, Temtem, and now Hokko Life – the delightful trend of adorable indie games giving us the best bits of cozy console exclusives continues. Hokko Life is basically Animal Crossing, right down to the adorable animal villagers and their cutsey auto-generated speech. It's "coming soon" to Steam Early Access.
Hokko Life opens as you step off a train into a new life in a village populated by anthropomorphic animals, and from there you'll – well, I probably don't need to describe Animal Crossing to you. You'll talk to animals, decorate a house, and collect loads of bugs and fish, but Hokko Life adds substantially more customisation options to the formula.
You can build your own furniture with crafting materials harvested from the world, and you can redesign the game's existing items to give them your own flavour. The trailer shows you adding simple throw pillows to a couch, but the Steam page says you'll be able to create your own stuff with "shapes and materials in a simple but powerful editor."
Interior furniture placement looks to be far more granular than Animal Crossing, and you can also build houses for villagers wherever you want as more animals move to town. And you can farm, too, so the flavour of Harvest Moon (or Stardew Valley, if you prefer) is here too.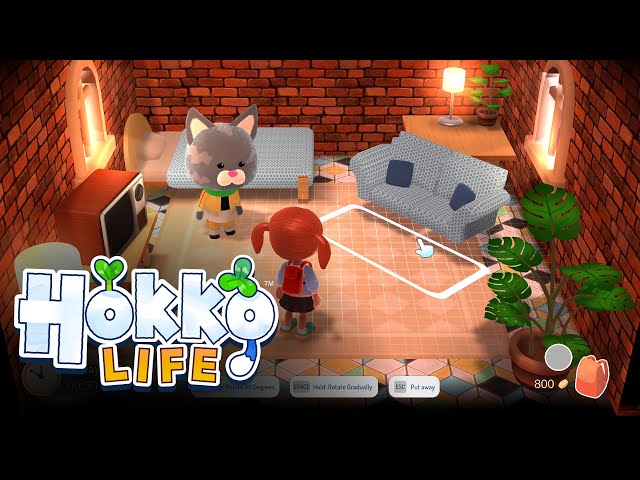 Hokko Life has "all base gameplay" and "a collection of content" for Early Access, and is scheduled to get far more stuff to do and collect leading up to release. The full version is currently set to release by the second quarter of 2021.
The project is the work of a "one-person studio" – Robert Tatnell, formerly of Magicka developer Arrowhead, defunct Fable studio Lionhead, and Sony. Here's hoping the world of Animal Crossing PC games is getting a worthwhile expansion in Hokko Life.