As the new trailer for Hunt 'n Sneak opens, I thought I was looking at a new spin on a cute, nature-based game, maybe a Pikmin or Pokemon type of situation. It turns out, it's something altogether more frantic: Hunt 'n Sneak is a couch co-op game where one player controls a ravenous nightmare beast, while everyone else is a little pixie scrambling to escape being eaten.
It's sort of a Pac-Man situation, except in this case, Pac-Man is the bad guy. You have your choice of 'Gobblers' to terrify the pixies with: there's Shadowclaw, Arocknid, Pugsley, and my personal favorite, Waxopus. You'll stalk around Hunt 'n Sneak's various levels tracking down the pixies, who scream adorably when they're frightened.
As a pixie, you're playing for time – at least one of you has to survive until time runs out. You can sneak around in the darkness, but to figure out where you are and navigate, you'll need to use a 'ping,' which emits a burst of light that will alert the Gobbler player to where you are.
It looks like the perfect kind of high intensity, low bandwidth kind of game that makes for a great party experience – not too many rules to remember, but plenty of room for learning crowd-pleasing moves like last-minute jukes and well-timed sprints. It's a bit like a much cuter version of Dead By Daylight, come to think of it.
Here's the trailer: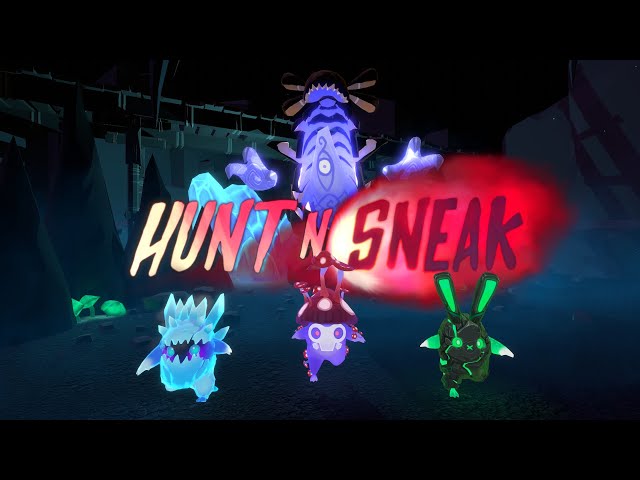 Hunt 'n Sneak began at the Academy of Interactive Entertainment in Melbourne, Australia as part of a game jam there. Now its creators, a studio called Pixel Engineers, is ready to bring it to a wider audience.
Year of the Pig: The best new PC games of 2019
"Stealth, intense chases, and jukes for days are just some of the things you'll be frantically doing in Hunt 'n Sneak," said James Koehne, founder of Pixel Engineers. "We are ready to take the next step in the game's journey, and I can't wait to show it to everyone."
Hunt 'n Sneak will be available on Steam April 10.