When is the Hyenas release date? If you're wondering this question, then, unfortunately, it will never happen as the Tarkov-like shooter has had all development cease overnight. It's always sad when a game is canned, but more so when it's one people have played with during beta testing.
With that in mind, it's time to see what could have been with Hyenas, including every character that was coming to the FPS game, the gameplay we experienced during the beta, and details about the maps on offer. So let's dive into the story behind the Hyenas release date cancelation, as well as other details about the Sega nostalgia-themed extraction shooter.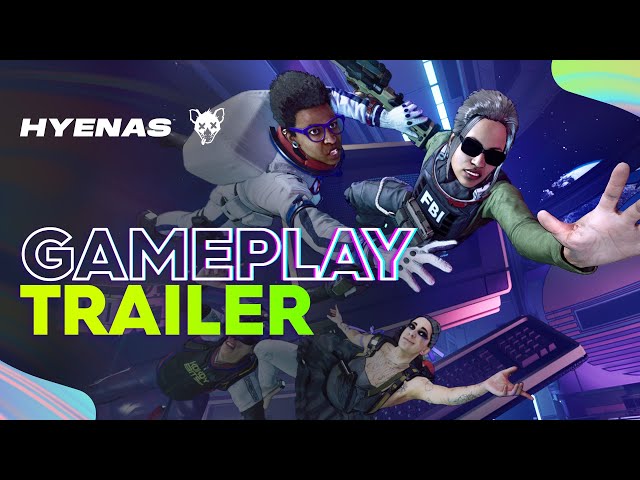 Hyenas release date cancelation
There is now no Hyenas release date, as the game has now been canceled. This dramatic announcement came on September 28, 2023, with parent company Sega Sammy citing "lower profitability in the European region", with the project part of a "write-down of work-in-progress for titles under development".
This news will also mean the future of developer Creative Assembly is now uncertain, with Sega Sammy mentioning that it will "implement reduction of various fixed expenses at several group companies in (the) relevant region, centered on the Creative Assembly Ltd. We expect to incur one-time expenses related to (the) reduction of fixed expenses." This essentially means that redundancies are potentially coming to the UK-based studio.
Prior to Hyenas being canceled, Sega and Creative Assembly were a little cagey on the official Hyenas release date. There were plenty of opportunities for people to play the game in closed alpha tests and the recent beta. However, in August 2023, Sega said that it had changed its approach to Hyenas and was considering a free-to-play model but had not officially confirmed this. In the Q&A, the developer called the game "challenging" and noted that it was "striving to improve its quality" before any further details could be given.
Hyenas beta
The Hyenas beta ran from August 31 to September 15. To access the beta, players went to the Hyenas Steam store page and clicked the option to register interest in the beta.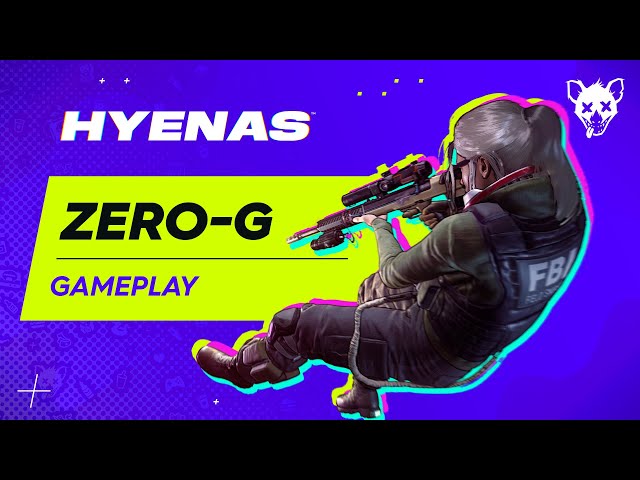 Hyenas trailers
First announced during Summer Game Fest 2022, the team at Creative Assembly mentioned that you take on the role of a team of thieves raiding interstellar shopping malls. Earth has collapsed, and the rich have decided that the only way forward is to colonize Mars. Those left behind live in a slum known as the Taint, but by teaming up with other like-minded individuals, you can get fame and glory by stealing pop-culture and Sega-inspired artifacts.
We were one of those who played the Hyenas beta, and its extraction-based gameplay is not quite the same as that found in Escape from Tarkov. Instead, your team must grab as much loot as possible and exfiltrate before you perish at the hands of your rivals or Mars security. We also got a taste of Hyenas' main gimmick – Zero-G combat, with players floating around massive areas trying to shoot each other.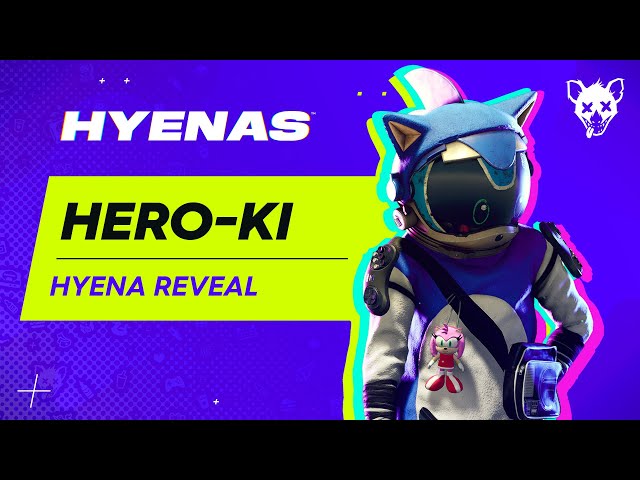 Hyenas characters
Each Hyenas character had a unique ability that made them stand out, from helping infiltrate the malls and bypassing security to helping their teammates escape with all the loot. Here are all the Hyenas characters that were available in the beta:
Commander Wright – an astronaut equipped with a highly adaptable foam gun that can trap enemies, create defensive structures to block attacks, or generate platforms to help teammates escape danger.
Prima – a ballerina with an Uzi who uses her flexibility and speed to get one up over the competition, with a little bit of help from her Zero G harness to change direction mid-flight.
Galaxia – a drag queen with a futuristic shotgun who also has a special Zero G force shield that captures projectiles before flinging them back at the enemy.
The Pro – this masked man with a shotgun can deploy turrets to pin down the enemy.
Doc Hotfix – a gamer who uses a healing drone to patch up teammates when hurt.
Digits – a former roadie for the most chaotic rockstars on Earth, he is a pyrotechnics expert who flings firework-emitting discs to damage nearby enemies.
Mozie – an opportunist at heart, Mozie is already famous for robbing The Black Swan. He uses sticky rockets to cling onto foes before making them explode.
El Silbon – her sniper rifle has the added ability to reveal the locations of nearby enemies and rival crews, whether they're hidden or not.
Hero-Ki – this Sonic the Hedgehog fanboy with a submachine gun has the technology to disguise himself as an enemy, infiltrating their position and gunning them down when they least expect it.
Hyenas maps
We only ever got to play one of the Hyenas maps, but more were revealed since, each a floating shopping mall in space but with different themes. They're all part of the Plundership and will have Zero-G sections as well as tons of loot to rob. Here are all the Hyenas maps that were revealed:
Earth Vintage – this mall is filled with vintage Sega peripherals, Zero-G corridors to fly through, and many side rooms filled with loot. Compared to the others shown off, it was relatively plain.
We Took Manhattan – a mall that recreated iconic New York landmarks and eating joints. We see the Statue of Liberty, as well as a faithful recreation of Katz's Delicatessen, which famously appeared in When Harry Met Sally.
Greed Is Good – an homage to the 1980s, this mall is decorated with old-school PCs, keytar decorations, and tons of neon signs with magenta and orange color schemes.
And sadly, that's all we'll see of Hyenas. The cancelation by Sega, and the amount of Sega peripherals featured in the game likely means that the beta is the last we'll ever see of the extraction shooter. There are, thankfully, plenty of other multiplayer games available, and many upcoming games in 2023 are worthy of your attention. Of course, there's always the cream of the crop – the best PC games of 2023 – if you're looking for something to play right now.