Things looked pretty dire for Digital Cybercherries in 2017. The team had just launched Hypercharge: Unboxed into early access on Steam, and it was getting a chilly reception from players. "The 2017 early access launch was a disaster," PR and marketing manager Joe Henson says matter-of-factly.
As we found out last year, Digital Cybercherries wasn't ready to call it quits on its idea of a toy-based wave shooter. Instead of tinkering with the early access build, the team decided to strip things down to the studs and start essentially from scratch. When the 'Early Access 2.0' build hit Steam in 2019, players warmed to it immediately.
"It just goes to show that if you don't at first succeed, definitely try again," Henson says. "As for our community, they loved the changes; after all, Early Access 2.0 was based majorly on their feedback." It's true: Hypercharge: Unboxed has nearly 1,000 Steam reviews now, and about 90% of those are positive.
How did a small team like Digital Cybercherries manage such a dramatic turnaround in just two short years? A big part of the answer turns out to be Unreal Engine 4.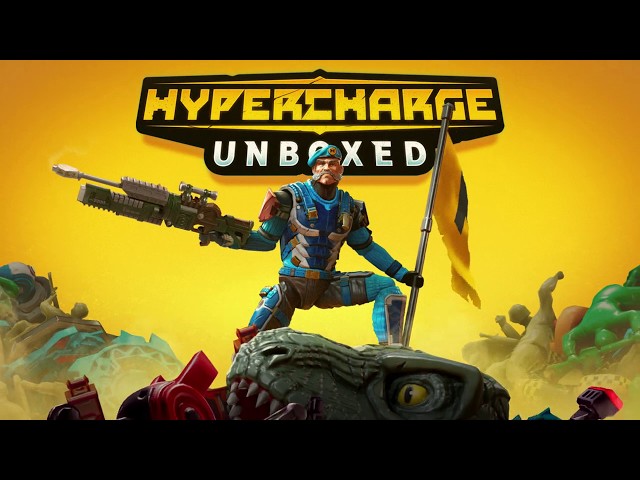 "Our team comes from a background of working with the Source engine (Half-Life 2, Left 4 Dead, Portal, Counter-Strike: Global Offensive), so moving to Unreal Engine was an amazing experience for us," lead programmer and game designer Dec Doyle says. "It improved our entire development pipeline, from the art assets to the code."
Doyle says some of the third-party tools available for Unreal 4 were indispensable – FMOD sped up workflows for audio, while InstaLOD helped smooth out art development. "These things made the process smoother than we could have ever imagined, and they allowed a small team like ours to create the games we wanted to make."
Once Early Access 2.0 began in February 2.0, Digital Cybercherries could switch to tuning the balance of NPCs and in-game rewards. The studio also began working on controller implementation, and getting Hypercharged: Unboxed running on the Nintendo Switch. That process itself fed back into optimising the PC version, as lead audio engineer and game designer Ulrich Gollick explains.
"Technically, we mostly focused on the optimisation for the Nintendo Switch, which helped ultimately to improve the PC version, as we didn't leave any stone unturned," Gollick says. "We made sure everything ran as optimised as possible to also allow lower-end machines to run the game well.
"UE4 allowed us to make quick iterations, and achieve almost visual parity between platforms," Gollick continued. "Its debugging tools are very powerful, which helped us to quickly find any performance bottlenecks."
The decision to start from scratch has paid off for Hypercharge: Unboxed, with happy fans leaving positive reviews and, most importantly, having fun with the game. But Henson says the work isn't over.
"The player base loves the game, and we have so much content planned for the future," he says. "We're not quite yet finished with Hypercharge."
Hypercharge: Unboxed is out now – you can pick it up or try a free demo on Steam here. Unreal Engine 4 is now free. Unreal Engine 5 is due to release next year.
In this sponsored series, we're looking at how game developers are taking advantage of Unreal Engine 4 to create a new generation of PC games. With thanks to Epic Games and Digital Cybercherries.