Hytale, the upcoming Minecraft-like sandbox adventure from Hypixel Studios, will give you plenty of scope to customise your characters to your little heart's content, the studio has revealed. The studio's posted an update on the sandbox game's progress, revealing it's implemented a batch of improvements to character customisation – and modders will "be able to take advantage of these techniques when creating their own content".
"Hytale character customisation allows players to select from a variety of body options, hairstyles, and items of clothing," the studio explains in the dev post. "We're seeking to provide the ability to express yourself in a variety of styles, from modern dress to costumes and adventure mode-inspired fantasy attire."
Hypixel reveals it's now "overhauled the way that Hytale handles color variations for in-game assets" which has a big knock-on effect on how both the studio and modders can make new in-game outfits, making it much easier. The way this overhaul works sounds simple in practice, but opens up a raft of new options for players.
While new colour variations for Hytale assets were previously tied to textures – which "massively inflated" the number of textures needed and limited player options – there's now something called "gradient mapping".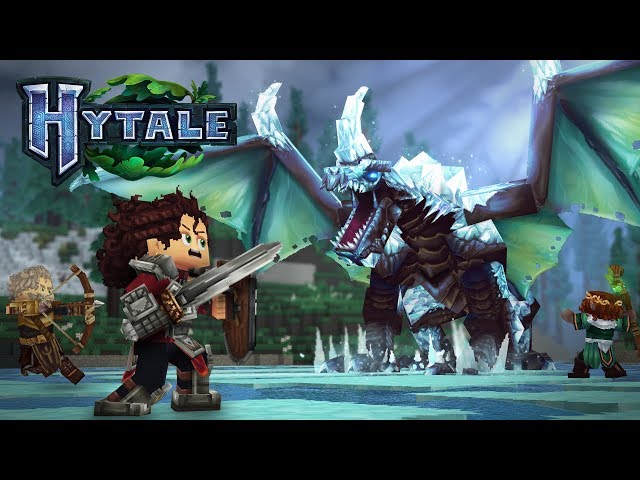 This essentially breaks each asset into three parts: a model (which determines the shape), a texture (which now tells Hytale's engine "where to apply colour variations"), and a colour gradient file (which tells the game what colour to apply to a texture's given area). Plus, this final type can also let you set different-looking materials, like "coarse fabrics, high-contrast metallics, and soft textures like hair". Neat!
Using a Hytale Model Maker, modders will "be able to take advantage of these techniques when creating their own content" and "create and apply textures with gradient mappable areas" when the game arrives. "While we have a specific vision for Hytale's art and design style," Hypixel explians, "we encourage modders to use the tools we provide to take the game in new directions."
There's no Hytale release date set just yet, but it's expected to launch sometime in 2021.