If the idea of building effective governance and a functional economy sounds a little too far-fetched for you to start up another town in Cities: Skylines right now, Industries of Titan is offering a far more realistic scenario on the moon of Saturn, where sprawling megacorporations take the place of governments and gobble up natural resources in an effort to build the most profitable city of all.
Industries of Titan hits a balance somewhere between strategy games and management games. New citizens will come to your outpost based on your standing with the council back home. You'll need to "monetize" your people in order to turn a profit, which includes sending them into advertising pods to watch targeted commercials, and you can eventually upgrade your employees to keep working without sleep or food.
More money gets you access to more buildings, which can start putting out their own resources and benefits. You'll also need to build defences to fight against rebel forces who don't care for your totalitarian employment practises, though you will have the option of a combat-free zen mode for a more relaxed experience.
You can get a broad breakdown of the game in the overview video below.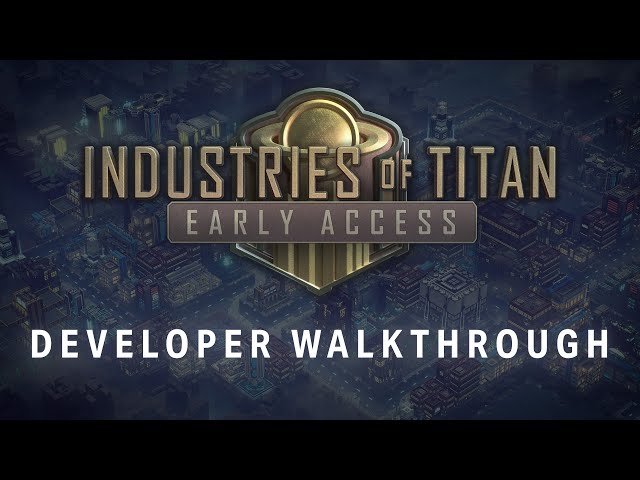 Industries of Titan is now live on the Epic Games Store in early access. It's scheduled to hit Steam sometime next year.