Intel has fired the starting pistol in a lawsuit against one of its ex-employees, who it alleges attempted to steal top secret documents related to its 3D XPoint memory. The accused hardware engineer was supposedly planning a move over to memory rivals Micron with the data in hand, but Intel's in-house data loss prevention measures blocked the nefarious transfer.
It wasn't all that long ago that Intel and Micron were both engaged in a joint venture intended to create said memory technology, which was first announced in 2015. The IM Flash Technologies partnership between the two companies has been around since 2006. Both have invested serious cash into the project – over one billion dollars each – and the two have shared knowledge and fabrication facilities up to the point that 3D XPoint made its way into respective product.
That joint venture officially ended back in January, with both companies continuing development of 3D XPoint memory independently. Micron might even be buying out Intel's share of IM Flash Technologies when the time comes next year. But for the time being Intel and Micron have a rivalry on their hands, with both companies assumedly forking the memory tech in different directions.
Intel is alleging the former employee attempted to steal blueprints precious to Intel's own independent development on the memory tech, reports The Register. However, since this was blocked by Intel's cyber sleuth security measures, he instead settled for a USB stick chock full of personnel files. Chipzilla claims the ex-worker was "aggressively" attempting to recruit former co-workers to join him over at Micron.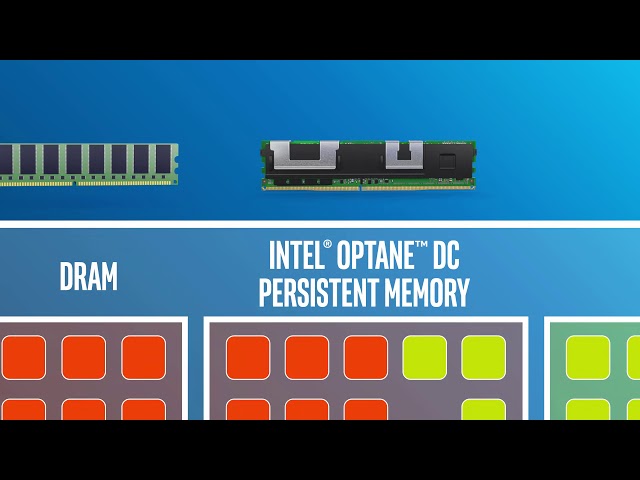 Intel has invested over one billion dollars in the venture. 3D XPoint memory (cross-point, not ex-point) sits somewhere between high latency NAND and system DRAM. It relies on intersecting conductors, with memory cells at every junction, and aims to offer the benefits of high capacity memory while maintaining some of the performance benefits of quickly addressable system memory. Intel sells its 3D Xpoint memory under the 'Optane' branding.
Intel claims to have sent the ex-employee letters requesting the USB device be returned and that all evidence be destroyed. After various back and forth between legal councils, the employee refused.
As a result, Intel has filed an official complaint in a Sacramento, CA court against the individual ex-employee. Neither Micron, nor its legal team, are involved in the matter. The plaintiff has filed complaints on the grounds of violation of the defend trade secrets act, breach solicitation agreement within a contract, and breach of confidentiality agreement within a contract.
Separately, Micron is set on buying out Intel's share in the joint foundry venture. Once the deal goes through next year, Micron will gain full custody over the kids, including the Lehi, Utah fab facility the two share access to. Subsequently, Intel will need to find someplace else to manufacture its memory wafers, or else ditch the tech entirely.