Intel Arc A750 graphics cards are now even cheaper, and the price cut is accompanied by a driver update that ramps up performance by up to 77%. The move should help the blue team's GPU trade blows with the Nvidia RTX 3060, particularly when it comes to 'performance per dollar'.
It's needless to say the Intel Arc A750 entered the best graphics card race with less of a bang and more of a gentle thump, as its debut was overshadowed by the launch of the Nvidia RTX 4090. Both GPUs are worlds apart in terms of specs, but while the green team seems hyperfocused on maintaining premium ground, the Alchemist lineup is slowly, but surely, establishing itself as an entry-level champion.
In a Q1 2023 update video, Intel Fellow Tom Petersen and graphics marketer Ryan Shrout delve into "massive performance gains" on DirectX9 games. According to internal benchmarks, you should see a 43% improvement in games like CS:GO while using an Alchemist card, and the A750 now comes in at $249 USD.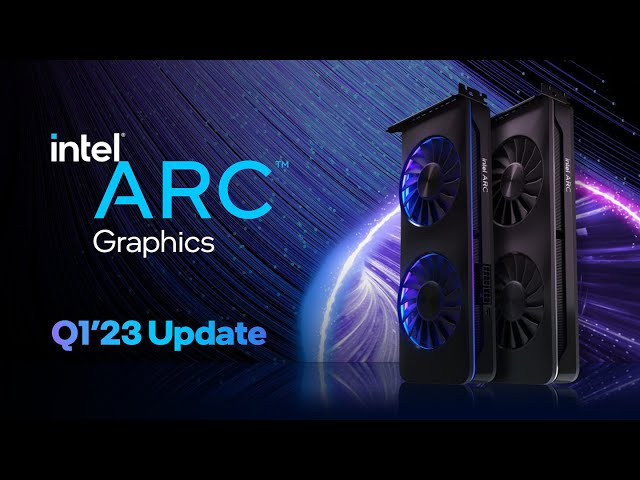 If you're a Counterstrike fan, you'll be pleased to know Intel has your back, as it believes DX9 games are more important than ever. Thanks to the new 4068 driver, you'll be able to boost fps from 195 to 347fps on average while using an A750, an uplift that'll undoubtedly make one of the best FPS games feel even better to play.
Of course, Intel's latest graphics drivers improve performance across the board, and you'll apparently see between 10-77% better frame rates during 1080p gameplay. Not too shabby considering it allegedly offers 52% better performance per dollar than the RTX 3060 and costs $50 less than an RTX 3050. We're still waiting for prices to adjust on the likes of Amazon, but it's currently available at its new MSRP over at Newegg.
At the moment, it feels like Intel is the only company actively catering to entry-level PC gaming, as we're still waiting on the Nvidia RTX 4060 and AMD Radeon RX 7600 XT. Even if those options arrive during 2023, RTX 4060 Ti rumours suggest it'll cost more than its predecessor and only price performance on par with the RTX 3070. So, even if the Arc 750 can't keep up on the track, its competitive price may win over enthusiasts looking for a cheaper solution.