There's a certain level of myopia seemingly developing within Intel, or at least that's what it's projecting out into the world. That short-sightedness surrounds the competitiveness of its main rival, AMD, and the latest Ryzen 3000-series processors, and has been highlighted in the latest earnings call discussing its last quarter financials.
Yeah, I know, financials… But these calls still give a fascinating insight into the image that the companies in question are trying to project out into the world, because they're playing to the analysts, who in turn perform for the stock market. And that, in turn, is what is presented to investors.
In this call Intel is trying to explain away the rising market share of AMD's Ryzen processors, and to a lesser extent its EPYC server chips, as something of its own doing. AMD hasn't created a great product that speaks to peoples' needs and isn't gouging cash out of their wallets to get there, it's just that Intel isn't making enough chips. Yes, we're back to 14nm shortages, and yet Intel is trying to make a positive spin on it.
Intel has admitted that despite boosting production capacity by around 25% it still isn't meeting "stronger-than-expected demand." Intel had to come clean about a month back that it was still experiencing difficulty with the supply and demand for its 14nm processors.
"We're letting our customers down," says Intel CEO, Bob Swan. "And they're expecting more from us. PC demand has exceeded our expectations and surpassed third-party forecasts."
Which is fair. There have been recent reports of system builders' growing frustrations at sourcing silicon for their products, and Intel hasn't been able to make up the shortfall by trying to boost its production capacity.
But it seems like Intel is using the "challenging supply and demand environment" to also explain away the recent rise in market share of AMD's Ryzen processors. Every other week there's a new story about some German retailer shipping a million times more AMD CPUs than Intel… or some number a little more realistic but still, y'know, big.
And you look in the media too; we're all recommending that if you want to build a new PC, whether it's for gaming, streaming, or general productivity, then realistically Ryzen is the only game in town right now. It's great value, it's got great performance, and dominates our pick of the best CPUs. The equivalent Intel chips, on the other hand, are all far more expensive and don't deliver much for that extra investment.
But Intel doesn't seem to see this. It's seemingly only seeing people turning away from Intel's expensive processors because it's not creating enough 14nm silicon.
"We haven't seen any difference in our view of the competitive dynamics," says Intel CFO, George Davis. "We are clearly being impacted significantly on the value end of the market which is a supply issue for us."
Intel is being 'impacted significantly' but it's only a 'supply issue' and not a product issue. And it's only at the down in the cheap seats where it's got a problem too. I mean, the reason it's slashed the price of its super-expensive HEDT Cascade Lake-X range by 50% is just because it wants more people to buy them, not because Threadripper makes them look crazy by comparison.
"It's one of the reasons why we're building volume capacity," says Davis, "continuing to build volume capacity into 2020 because we think it gives us an opportunity to compete for those units again next year."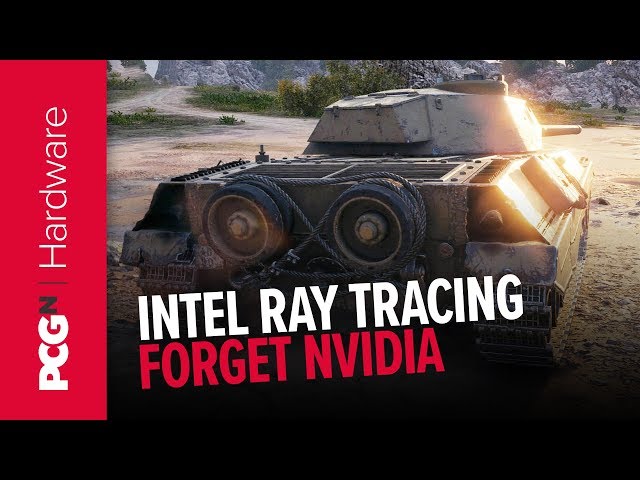 And what happens when Intel has built up its volume capacity in 2020, created a metric shit-ton of Comet Lake processors, and people still keep buying AMD chips. What is it going to blame then?
Still, Intel has just posted its best quarter in company history, so it's definitely not doing badly despite AMD's resurgeance. But Swan's assertion that "we're not complacent by any means in terms of an increased competitive environment as we go into 2020" still reads like one of those quotes that comes back to bite you later on down the line…