Intel has finally unleashed its 6Ghz gaming CPU onto the scene, and it promises to bring "unprecedented speeds" to desktop rigs. As such, the blue team says the Core i9-13900KS is gunning for the world's fastest processor title, but it looks like it'll receive a "limited" release.
Evidently, Intel's latest Raptor Lake release looking to win the neverending best gaming CPU race, and its impressive boost clocks could carry it to victory. That's not to say it'll be alone on the track, as AMD Ryzen 7000X3D processors are expected dash into the fold this year, even if this week's Valentine's Day release date information was actually a heart-crushing error.
In a press release, Intel officially introduces the Core i9-13900KS, following a teaser video yesterday that dodged using the processor's actual name. Equipped with 24 cores and 32 threads, the new Raptor Lake CPU is the first chip to pull off 6Ghz speeds without overclocking, but it'll potentially ramp up its 150W TDP to as high as 253W using Maximum Turbo Power to achieve the feat.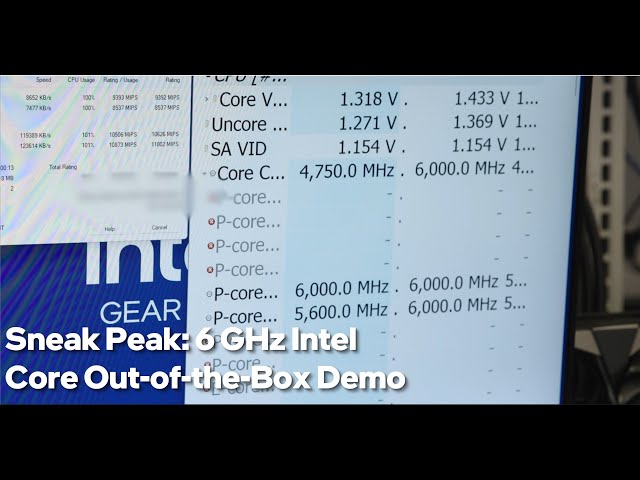 As for price, the Core i9-13900KS comes in at $699 – that's $110 USD more than the previous Raptor Lake flagship. Undeniably a lofty MSRP, but when you consider the fact the Alder Lake i9-12000KS rolled in at $739, it's perhaps a more acceptable deal for gaming PC enthusiasts.
Just like the company's A770 graphics card, the Intel Core i9-13900KS is technically "limited edition," meaning limited quantities are available. The chip officially releases starting today, but it'll likely take a little longer for stock to actually hit storefronts. Naturally, the processor will also make its way to OEM systems, so if you're planning to pick up the best gaming PC that's already built, watch this space.