Multi-GPU performance could be the Intel Xe graphics cards' killer feature. Its software engineers are currently hard at work getting both integrated processor graphics and discrete Xe GPU working together.
The thinking is that the Xe GPUs will benefit from having Intel processors in the same machine by treating compatible integrated graphics on a CPU as an extra little bit of GPU silicon to do with as it will. From a deep dive into the latest Linux kernel updates it's clear that Intel is working to make this Xe multi-GPU world a reality.
It makes perfect sense given that the discrete Xe graphics cards will be built from the same building blocks as the integrated graphics components of next-generation processors. From what we understand, Intel will be essentially bolting together more of the same silicon that it's jamming into its CPUs to create its first real discrete gaming GPU.
Of course it's got to be way more complicated than that – that's why Intel pays Raja the big bucks – but with the CPU graphics and discrete graphics being cut from the same cloth should make stitching them together a whole lot easier.
Multi-GPU tech is tough though, even for the best graphics cards, which is why you won't see AMD's Radeon GPUs and Ryzen APUs working together, even back when they were both rocking Vega silicon.
Phoronix has reported on Intel's preparations for multi-GPU support with the upcoming Xe graphics architecture, and it's something which has cropped up multiple times within Intel's Linux patches since it was first chatted about between engineers back in August.
Intel's never had to even think about multi-GPU stuff in the past, not having discrete graphics cards to speak of, but now its software engineers are having to restructure the i915 direct rendering manager (DRM) to cope with having more than just one GPU in a system. It's already had to be tweaked to deal with video memory actually sitting on a device and not just in system RAM, and now it's being coded so that both integrated and discrete GPU are handled by it.
The patch itself is also titled "Support multiple GPUs."
If this multi-GPU support extends beyond Linux and is actually usable on Vulcan and DirectX-based games to boost frame rates then that could be a real boon for the Intel Xe graphics cards. They may not necessarily be able to compete with Nvidia or AMD on a card-by-card basis, but if it's possible to chuck a pair of affordable Xe GPUs into a system and then have competitive performance we could see Intel making waves.
And, even if it's just the fillip of having a little extra GPU juice added in from the otherwise dormant integrated graphics silicon on the CPU, that will still give an all-Intel rig a leg up.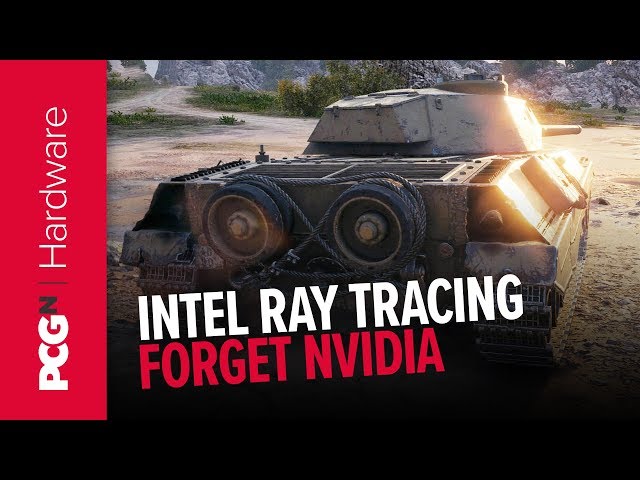 But there's no guarantee the Linux patches are anything beyond getting the GPUs to work together on simpler compute-based tasks. After all, getting games to run nicely on multiple GPUs has long been a pain in the stream processors, with both Nvidia and AMD now stepping away from SLI and CrossFire and relying instead on DirectX 12's Explicit Multi-GPU. AMD did once have its Dual Graphics system for its old-school APUs and GPUs back in the day, but it's a long time since then…
It's all going to be down to the software implementation and just what interconnect exists between the GPU slices when they're squeezed together into a discrete graphics card. So it's just as well the software engineers are getting on it now with the Xe GPUs launching next year.
AMD did once have its Dual Graphics system for its old-school APUs and GPUs back in the day, but it's a long time since then.