While being a PC gamer is great for playing older games – since most of the time there's usually someone, somewhere, who's managed to get the CD-ROM version of James Bond 007: Nightfire working – there are hundreds of games that slip the cracks and are just impossible to find, let alone play.
The Internet Archive has been attempting to paper over as many cracks as it can in the last few years, as it periodically releases an entire catalogue of games – all of which can be played for free, in a browser. Now the service has released its biggest collection of '90s DOS games yet – over 2500 titles all playable on the Archive website.
Going down the list, there's some real gems there – including titles that never got a re-release, or you might even be surprised to see on PC. Highlights include Street Fighter II: The World Warrior, the original WipEout, The Simpsons Arcade Game, and the infamous Five Nights at Freddy's precursor Night Trap.
There are plenty of other notable PC games on the list – such as the original non-Special Edition version of The Secret of Monkey Island, Doom, Descent, Sensible World of Soccer, Alone in the Dark, the first Flight Simulator, The Elder Scrolls – Daggerfall and Redguard, and Ultima Underworld 1 and 2. All that and around 2500 more.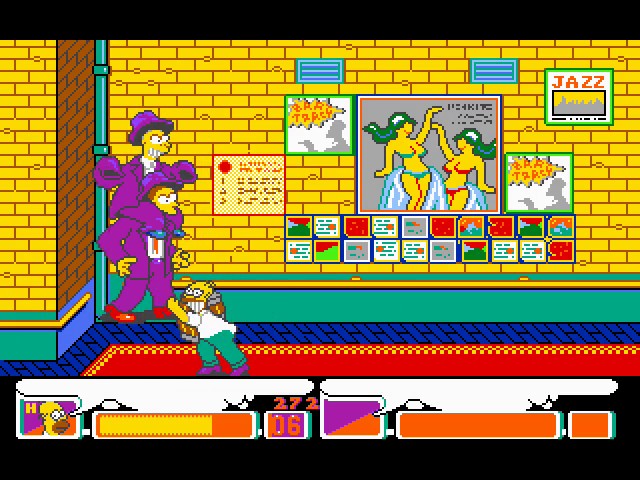 A lot of work went into making these games available, which software curator Jason Scott goes into in the blog post attached to the release. The eXoDOS project apparently put in a "Herculean effort" into sorting out compatibility issues, and was instrumental in making these games available.
Related: The best browser games on PC
It's not perfect, certainly. All the games are streamed, rather than downloaded – so it's not technically piracy – and that can cause issues such as long loading times, particularly with the larger CD-ROM games. Nevertheless, the Internet Archive will likely be the only possible way people today will be able to play the Mr Blobby game, and for that it's worth celebrating.
If you're looking to play something a little more modern with your budget of no pounds, look no further than our list of the best free PC games.