Dudes and dudettes, friends and foes, heroes and heathens: it's a new decade. A new era, with many exciting things on the horizon. So many cool things. Do you smell that? It… it smells like a transition. A transition into me talking about the games you might miss in January 2020!
It's that time of the month where I get to tell you about all the lesser-known, or at least lesser-promoted, games that you might miss if it weren't for this regular handy-dandy list. God, I'm getting good at this, aren't I? I mean who else is bringing you coffee games, camping games, or captain games? And how about all three in one sitting? Honestly, I'm spoiling you lot.
If you also took in one of my other lists from December or maybe November, welcome back – it's lovely to see you. And if this is your first time, well then, settle down with a nice cup of *insert preferred beverage here* and I'll take you on a tour of the games you might miss in January, but really won't want to!
We're kicking things off with a lovely, colourful camping simulator to keep you warm in these frosty months. Unless you live in the southern hemisphere, in which case consider it inspiration. Or hashtag inspo-fuel, whatever.
January – Wide Ocean Big Jacket
I'm not really sure what to say about Wide Ocean Big Jacket, but it's somehow made me nostalgic for something I've never experienced – going camping with my family. It doesn't have a more specific release date other than sometime this month on its Steam page, but it's just so gosh darn cute that it's on this list anyway. With clean, bright colours and a trailer that hints at running simple errands for your family, Wide Ocean Big Jacket looks like the perfect little story to lose yourself in a little reflection on your relationships and nature -especially in these chilly months. Maybe it'll make us feel warm and fuzzy inside.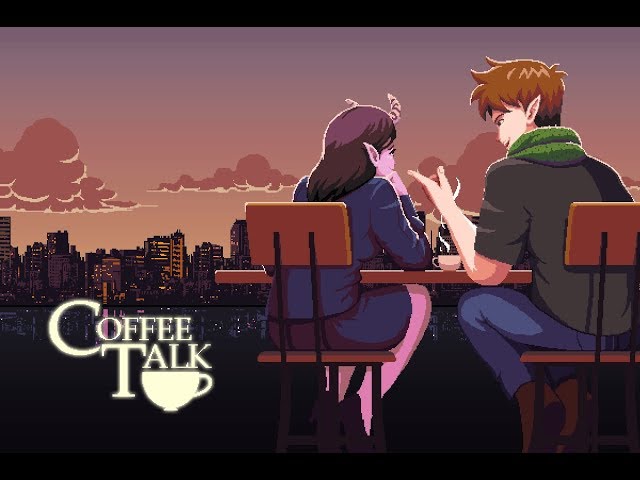 January – Coffee Talk
What is it about coffee shops that's so calming? I can spend all day sipping americanos in the corner of a small cafe, reading a book, writing in my diary, or playing a board game. But if you don't want to go outside, why not stay inside with Coffee Talk, a new 'talking sim' arriving sometime in January. According to Coffee Talk's Steam page, you get to have heart-to-hearts with mermaids, elves, succubi, and more while serving them a brew or two. It looks like an adorable, chill game – would it be weird to play a coffee sim in a coffee shop? Only one way to find out!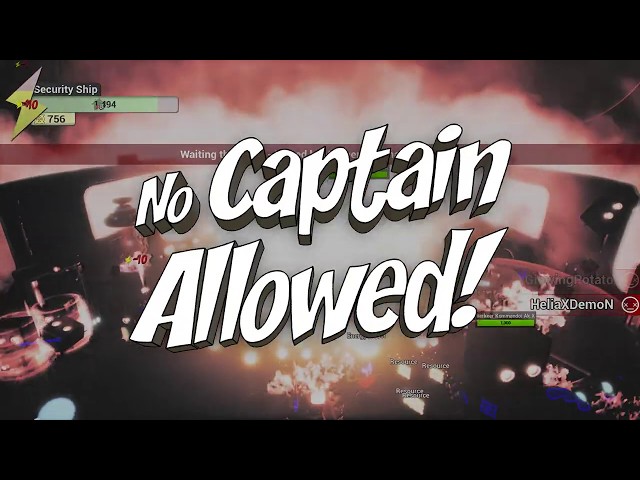 Early January – No Captain Allowed!
Am I including this entry because I think the characters are cute or because the punk in me is drawn to the anarchist implications of the name? Who knows! No Captain Allowed is a cute co-op adventure in which you and your mates need to work together to pilot your vehicle out of a warzone. Ever wonder why cars are driven by only one person? The frustration and hilarity of trying to get several people to upgrade your machine, fight off your enemies, and then fly it off the planet might give you an answer. No Captain Allowed's Steam page tells us that the release date is early this month.
January 3 – Winter Break
I've realised that I've made a horrible mistake. Since this series started, I've yet to mention a VR game. How mean. Let me rectify that by introducing you to Winter Break. Who doesn't love the idea of a snowball fight? I only say 'idea' because suddenly, and quite violently, a younger me realised that getting hit with a tightly packed together piece of ice is actually not that pleasant. It's pleasant in theory, and that's where Winter Break comes in – it looks like it has all the fun of prancing in the snow, without all the pain. What could be n-icer? Winter Break's Steam page can be found here.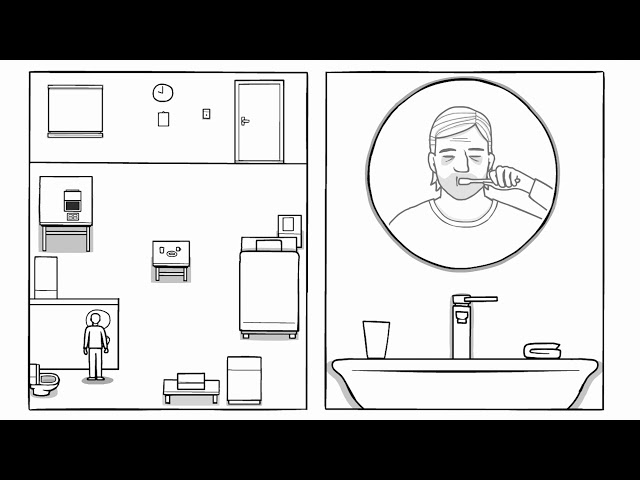 January 9 – The White Door
You play an amnesiac named Robert Hill in this hyper-stylised mystery game. You're in some sort of mental health facility that makes you do the same activities all day, every day. You have no memories outside this place, and the voice telling you to do your chores is a little menacing. There is something fishy about this entire thing, and I suspect you'll be able to get to the bottom of whatever it is in The White Door. Its Steam page doesn't give much else away, so look out for its release to unravel the meaning of your dreams, recover your memories, and discover who you really are.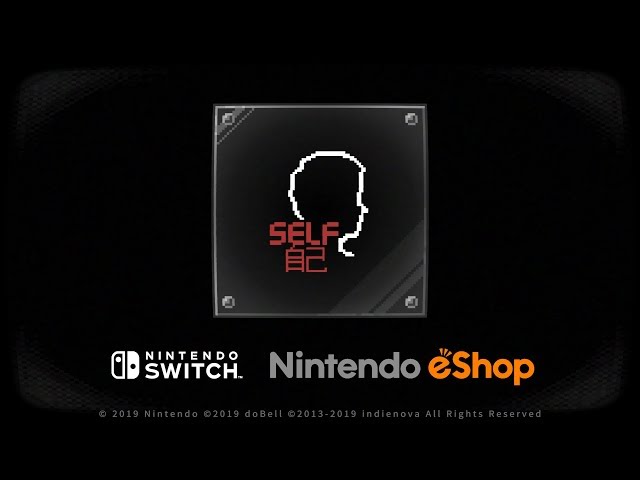 January 16 – SELF
Some games give you the heebie-jeebies. SELF is one of those games. The premise, as described on its Steam page, is chilling: your father has vanished but you seem to be the only person who has noticed. Even your mum doesn't care – harsh. Describing itself as a "suspenseful Kafkaesque text-based adventure", it's easy to imagine how the trailblazing Czech writer, who conceived situations perfectly nightmarish in their frustration, would've vibed by the puzzle of explaining the existence of a person no one remembers.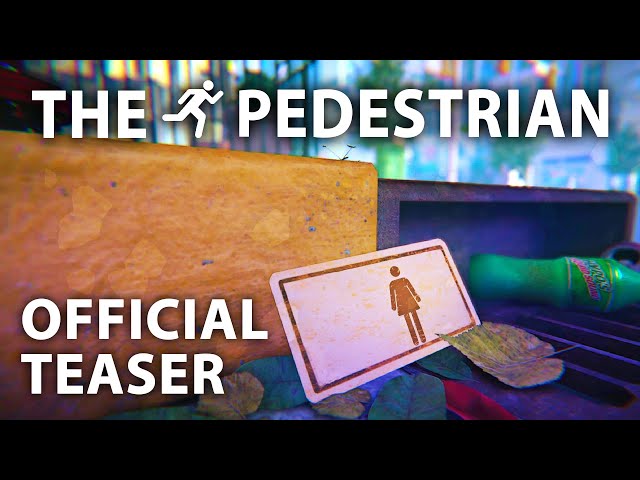 January 29 – The Pedestrian
Walking. It gets you places. Walking will also get you places in the upcoming game The Pedestrian. Its Steam page doesn't give much away, saying only "I can see the signs in my sleep now, always guiding me closer," but its trailer speaks for itself: this is a puzzle game in which you rearrange and link together street signs to guide their little stick-man occupant around the city, presumably "closer" to some unspecified goal. It's an ingenious idea, combining the simple walking mechanic we all know and love with a puzzle spanning a city. Stride, stomp, or slide your way to its Steam page if you'd like to know more.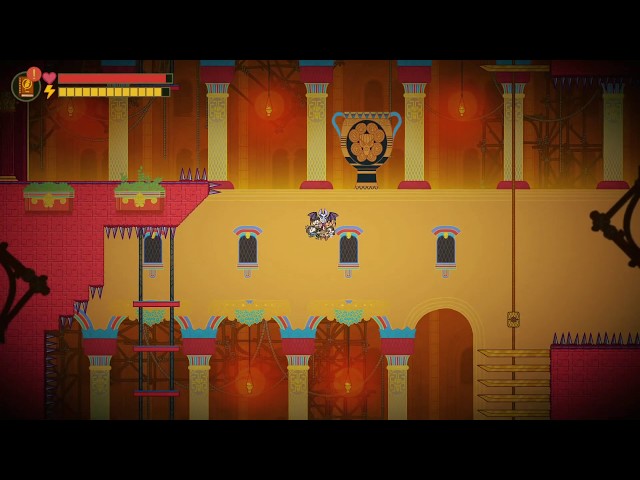 January 30 – Bookbound Brigade
In Bookbound Brigade you play *ahem* King Arthur, Queen Victoria, Sun Wukong, Dracula, Robin Hood, Dorothy Gale, Cassandra, and Nikola Tesla. All at the same time! Each contributes unique assets to the team and yet the group works completely as a unit. Various team formations and platforming puzzles means you'll see each of these names in their element – for example, Nikola Tesla likes electricity and therefore can solve your electricity problems. Watt?
You'll meet other characters from history along the way, and take on quests to help them. If you've ever watched or read Horrible Histories, you'll be familiar with the irreverent and hilarious atmosphere Bookbound Brigade channels. Roll on over to the Bookbound Brigade Steam page if you want to be part of history.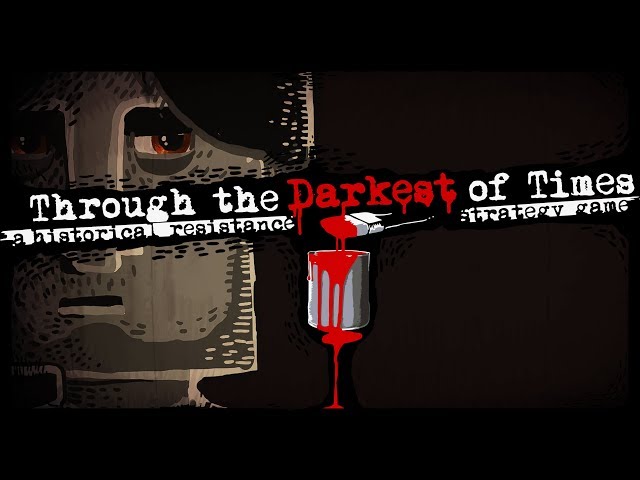 January 31 – Through the Darkest of Times
"Berlin 1933. 'Adolf Hitler is chancellor!' We all know where that message will lead to, unspeakable horrors and suffering will come to the world." That's how the Steam page description of Through the Darkest of Times begins. This experience revolves around the tough choices made by those resisting Hitler both during and after his rise to power in a year not all that long ago. You lead an underground resistance group in a darkly stylised yet beautiful rendition of Berlin. With roguelike mechanics, every choice matters – no matter how small – and it's possible to lose your entire cell to the Gestapo, the SS, or one of the many other terrors of Nazi Germany, at which point you'll need to start again.
I said I was spoiling you, and spoil you I have. Those are some of the upcoming games we can all look forward to in the near future. I'd put my money on them being beauts, but as the saying goes, it's not whether you win or lose, it's how you play the game.