Frontier has released a new trailer ahead of Jurassic World Evolution's latest update. As well as another close-up look at the game's incredibly life-like dinos, the trailer (which you can watch below) shows off the new challenge and sandbox modes heading to the game in update 1.4.
Challenge mode is a new feature requested by the community, which starts you off on Isla Nublar with very little money, requiring you to fund your burgeoning park yourself. The mode adds a few new mechanics to both help and hinder, but you'll get new cosmetics once you complete it for the first time.
There's also an enhanced Sandbox mode. Isla Nublar is changing to allow for more options if you just want to sit back and let your park run itself. You can now stop your dinosaurs dying of old age, give yourself a quick cash injection, make sure your feeders autofill, and stop your power going out. You can also change a bunch of difficulty settings any time you want, offering a greater variety of dinosaurs, and a way to boost your guest count if you're struggling.
Elsewhere in the update, there are new contract types across all three divisions, new camera options, and the option to visit your park at different times of day thanks to new lighting options. Frontier is also making some of its dinos bigger, so your Spinosauruses and Giganotosauruses will now be more imposing than ever.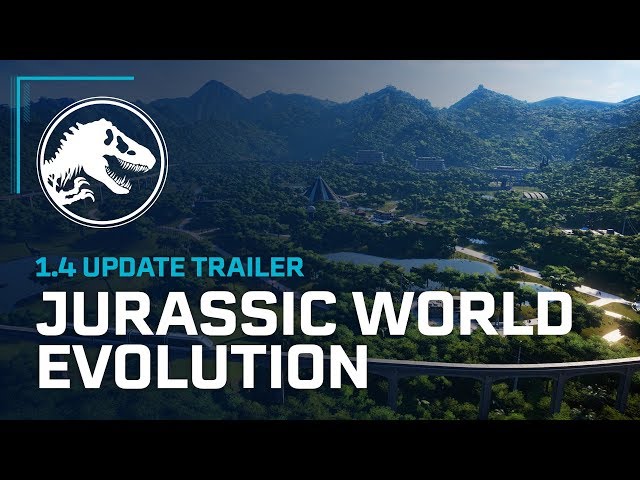 You can check out the new trailer in the video above. Jurassic World Evolution's 1.4 update launches today, so you'll be able to check out your new improved park very soon.