Come on, admit it. Regular driving can be a bore. Who wants to be sat in the same position, looking for red lights, or heavens knows, cyclists. We dream of the day someone hands us the keys to a Lambo (yes we're on a nickname basis with Lamborghini), and drive into the sunset on a racing track. But while we're waiting for that to happen, why not spice up your vehicular life with KartRider: Drift?
Announced at X019, KartRider: Drift is a brand new racing game developed by Nexon Studios. You're likely to know their previous KartRider games given that, since the release of the original in 2004, the series has seen over 380 million players zipping through courses.
We're offering 2000 codes for Drift's closed beta to you lucky people. Yeah that's right 2000, so you can have a go for yourself! Of course, a closed beta is exactly that – closed. So if you want to get stuck into the game, a code is your best bet, but you can also sign up for entry to the closed beta here. The beta is from 17:00 December 5 to 17:00 December 8 PST, or 01:00 December 6 to 01:00 December 9 GMT, so make sure your diary is free those days, and will take place in these regions.
This new edition in the KartRider series brings some of the most beloved parts of the series, new modes outside of just regular racing, and kart customisation. You can also play local multiplayer, but if you're the kind of person who's likely to hurl things at your rivals then you'd probably be best sticking to online multiplayer.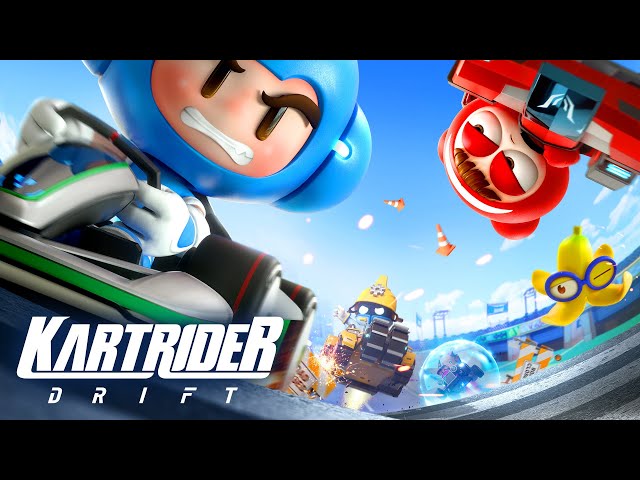 The game also sees some familiar faces return to your screens like Dao, Bazzi, and Brodi with more characters due to be added sometime in the future.
If you want to win then you need to enter the competition via the widget below. Complete the one action available and you're done. You'll need a Nexon account to take part in the closed beta, too.
KartRider: Drift closed beta codes giveaway

We'll also need your email address so we can send you a code and instructions on how to redeem it upon winning – we won't send you spam, we promise. Please read our terms and conditions before you enter.
While you're here, give us a Like over on the PCGamesN Facebook page, or follow us on Twitter, and we'll keep you up to date on all our future giveaways.