The third piece of DLC for Kingdom Come: Deliverance arrives early next month. A teaser trailer for the latest addition of Henry's adventure dropped earlier today, and you can check it out for yourself further down this article.
Titled Band of Bastards, the new DLC will put players in charge of a group of mercenaries employed by Sir Radzig Koblya to rid the land of a pack of marauding bandits who a causing havoc on the kingdom's main roads. It's not clear whether the bastards mentioned in the title are the mercenaries or the bandits, but I'd imagine both of them have at least some bastard-like tendencies.
To be fair to the man in the teaser trailer (who I'm going to assume is the leader of the mercenaries) he doesn't do anything that's I'd say is actively bastard-y, but he does look like he has some prime bastard potential – a potent combination of videogame swagger and brutish beard, rounded off with some aggressive baldness. You can take a look for yourselves in the trailer.
Band of Bastards is set to release on February 5, and, barring an entirely new Kingdom Come game, is likely to be Henry's last outing as main character.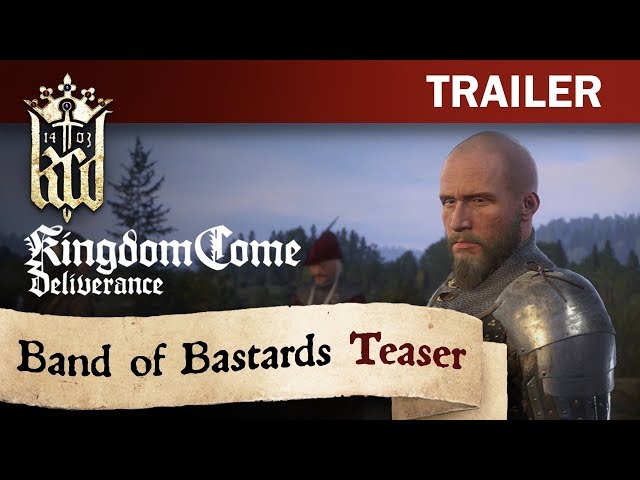 Following up on the two previous DLC packages, From the Ashes and The Amorous Adventures of the Bold Sir Hans Capon, the fourth and final instalment is titled A Woman's Lot, and promises to put players in the shoes of a female character.
Read more: Check out our Kingdom Come: Deliverance review
The final DLC package is scheduled for release later this year, although we don't have an exact release date just yet.