There are many games that use the Middle East as a backdrop, but all too few that tell their stories from a Middle Eastern perspective. Knights of Light is the counterpoint we've been missing – an RPG influenced by The Witcher 3 but rooted in the history and mythology of Iraq.
Knights of Light takes the battle of al-Qādisiyyah as its focal point – a climactic clash in 636 AD between the new Islamic Caliphate and crumbling but powerful Sasanian Empire, which ruled Iraq at the time.
This is a story aching to be told from different perspectives – despite the title, there are no angelic warriors here, and no barbarians offered up for morally unambiguous slaughter. Exploring Knights of Light's open world will introduce you to complex characters on both sides of the conflict.
Ahmed Fouad, the CEO of Cairo-based Rumbling Games Studio, worked as an English and Russian language tour guide before entering the software industry. As such, Knights of Light is shaped by his deep love for Middle Eastern history. Not to mention CD Projekt Red.
Photos from ancient history
Rumbling Games Studio is currently eight members strong, plus a team of about ten contractors. Fouad hopes to double his in-house staff with the help of the game's Kickstarter campaign, but even with that boost, the team has identified photorealism as a huge challenge.
To begin with, the team attempted to create the textures that would define the look of their environments by hand using a substance designer.
"But we were wasting too much time just creating one texture, or modelling a small rock," Fouad recalls. "So we chose to use Megascans."
Quixel Megascans is an enormous online library of globally sourced 3D assets, textures, vegetation, debris, and the like for use in visual effects work. While the idea of buying or borrowing textures might sound like a shortcut likely to cheapen the result, this particular library has been leaned on by some of the highest budget productions you can imagine. Scans enabled the speedy creation of realistic scenery in The Jungle Book, for instance, which later won the 2017 Oscar for Best Visual Effects.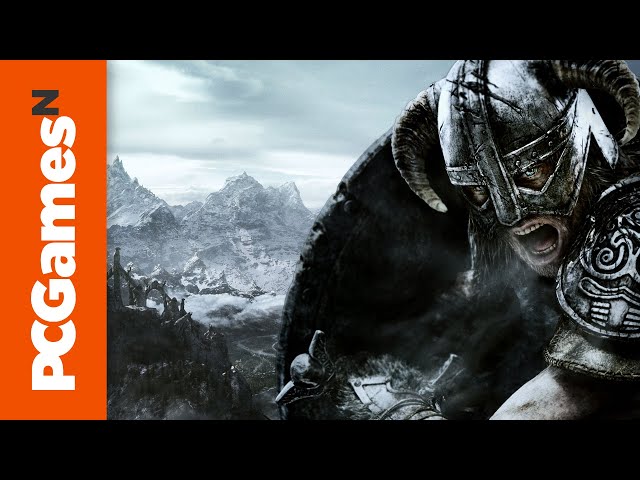 "We use it to buy photorealistic textures and assets, for example, for trees," Fouad says. "That helps us save money and time when building the foundation of the landscape."
Rumbling Games has been relying on another company named Texturingxyz, which specialises in capturing facial, body, and eye detail using a "unique multi-stitching material method." The upshot of that is a library full of extremely high-res scans that retain all the roughness, bumps, and cavities of human skin. And, sometimes, the not quite human: the pockmarked visage of Thanos in Infinity War was brought about partly by incorporating Texturingxyz's facial scans of people in their 60s.
"The approach to photorealism was the main challenge when we started our studio," Fouad says.
A world unseen in games
The game world of Knights of Light takes in a huge swathe of seventh century Iraq, eventually clocking in at 400 square kilometers if Rumbling Studio is able to finish not only the game but its two planned expansions. "I know this is three times bigger than The Witcher 3," Fouad boasts. "Assassin's Creed Origins is 100 square kilometers."
Despite the huge ambition involved in producing a digital version of Iraq of this size, Fouad is wary of the compromise necessary in cutting the country back any further. "If we wanted to squeeze it into 100 square kilometers we would be losing too many landmarks," he says.
The map of Knights of Light will take in desert, mountains, and a far more diverse landscape than the one-dimensional Iraq portrayed by popular culture, stuffed with historical buildings. The team are drawing on the art and architecture of the Sasanian Empire, which ruled Iraq at the time, and inherited a unique aesthetic from Assyrian and Sumerian culture.
The pre-alpha footage Rumbling Games has shared so far is already notable for its stunning draw distance, used to show off distant, snow-tipped peaks.
"Epic Games use Unreal Engine 4 for Fortnite, and ported it to the Nintendo Switch," Fouad points out. "They give us a lot of technical support for optimisation."
It's been years since Fouad first used the engine at a fateful Global Game Jam in Egypt, and two since his team began studying its tools and building its experience. Eventually, Rumbling Games hopes to become something like its beloved inspirations CD Projekt Red – independent and unrivalled in production values.
Knights of Light is currently on Kickstarter. Unreal Engine 4 development is now free.
In this sponsored series, we're looking at how game developers are taking advantage of Unreal Engine 4 to create a new generation of PC games. With thanks to Epic Games and Rumbling Games Studio.