I've played the first two levels for this Lamplighters League gameplay preview a lot, as the newest turn-based strategy game from Harebrained Schemes promises to deliver a diverse and pulpy adventure. It's one that consistently throws you back in the action with a fighting chance no matter what you do. In XCOM, you can screw up to the point where you'd lose an entire squad, but Lamplighters League wants you to solve the problems of your mistakes on the fly, instead of punishing you for them.
I got my first hands-on with the game at GDC, for an earlier Lamplighters League preview where I spoke with the developers and tried out the opening sections. It was instantly apparent that Lamplighters League, when it comes to PC Game Pass, is going to be a hit. So when I was given the chance to play through the first two levels, and from the comfort of my own home, I decided I was going to try and break the game in as many ways as possible. The thing is, I couldn't.
Having both real-time stealth planning and turn-based action means Lamplighters League gives you a lot of choice in how you approach each mission, and the variety of agents you can put on your team just makes that all the more complex. But Harebrained has accounted for this with a wide variety of tools that really make failing fun.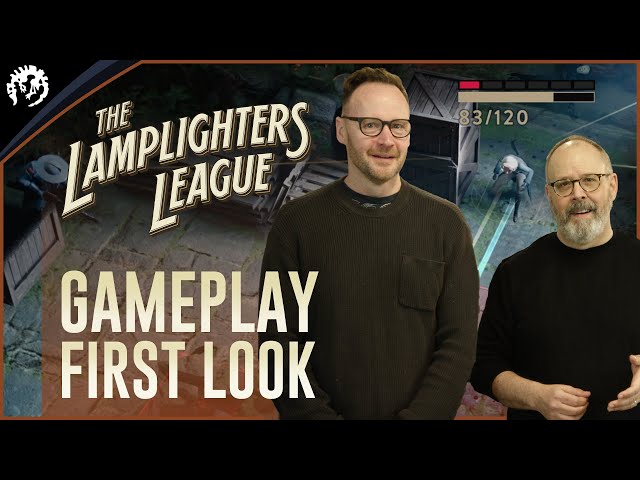 On multiple runs, I'd choose one character to run headlong into combat, then I'd become more stealthy and lead with a different character while placing everyone in ideal, defensible positions. Both of these strategies worked, sometimes one more than the other, as Lamplighters League has enough variety in its level design and character abilities to account for whatever you choose.
This doesn't make Lamplighters League too easy, but instead offers a malleable strategy experience that works no matter how you play. While the difficulty and consequences of games like XCOM are core to the experience, Harebrained Schemes has flipped this idea on its head.
There are still consequences, mind you. Characters can 'die' and be taken out of the picture until you manage to rescue them, which lightens the threat of permadeath from XCOM but still gives you a reason to be careful. There are also various ways to escape even the most fraught situations, with real-time stealth, turn-based combat, and a variety of character abilities.
I'd only experienced this in the first two levels with three characters mind you. There are seven more characters to find, and these are combined with the rest of the cast as well as unique environmental components to make for some truly dynamic combat.
Lead designer Patrick Lipo has already discussed the rest of Lamplighters League's systems, and their words reflect exactly the varied, flexible kind of strategy game that I've been playing.
"There will be times when you must adapt to new situations as well as times when unexpected luck presents you with an advantage you did not expect," Lipo explains. "It is in those moments that we hope you will be surprised and delighted by experiences in The Lamplighters League… Each session can be very different from the last, even if you start from the same place."
This reflects comments from Harebrained Schemes co-founder Mitch Gitelman at GDC, who explained to me how certain interactibles and aspects of each level environment are randomly generated. The idea is to give you more variables and more tools when it comes to problem-solving and getting out of scrapes.
We still don't have a Lamplighters League release date yet, but it'll be coming to PC Game Pass and you can wishlist it on Steam right now.
If you can't wait for this pulpy 1930s adventure though, our breakdown of the best strategy games on PC will definitely keep you busy, or you can check out some grand strategy games, if you want something that feels a little bigger in scale.