Remember Jalopy? The 2018 indie game that lets you take a tour through parts of the former Eastern Bloc while trying to keep a dilapidated old car alive? Developer MinskWorks has announced a new game it's got in the works, headed to Steam Early Access later this month – and it's kind of like Minecraft meets House Flipper – but set in northern England in the 1980s. Kind of.
Titled Landlord's Super, the game is a "first-person construction simulation set in Britain's murky midlands during the polarising years of the 1980s", the studio announces. "With the mines closed and unemployment sky-high, it's down to players to build their way out of poverty with hammer and spanner in hand." You get to explore a community, while putting it back together, brick-by-brick.
You'll have to mix up cement, put together scaffolding, get the right supplies in, and take on odd jobs to rebuild your slice of a "dynamic open world", while taking into account the changing weather, time of day, and "major events". Or, you can always spend all day in the simulation game's local pub, The Anchor, "alongside a cast of local personalities and dodgy characters." Hmm.
Check out the trailer for Landlord's Super below.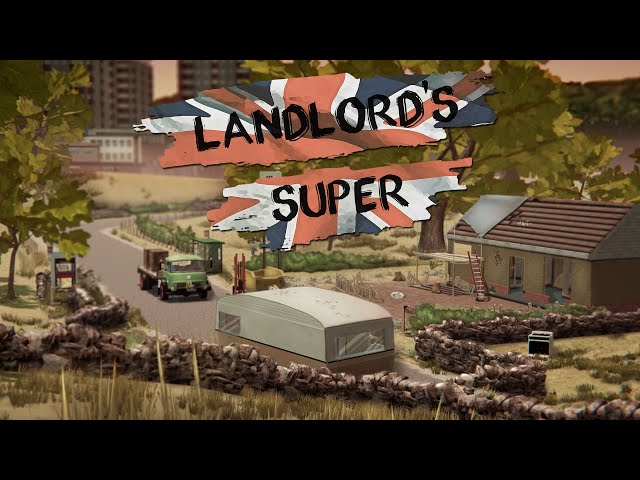 The game hits Early Access on Steam on April 30, and already includes a bunch of features to get a good look at, though the studio says it's continuing to work on bugs, features, and optimisation.