Riot Games has added two new ranked tiers to League of Legends, giving the game's very best – and very worst – players a special rank to call their own. New tiers have previously been hinted at, but a new dev diary, released earlier today, explained them in more detail.
In the video, Riots Sapmagic, Gortok, and Mangothunder explained the new LoL ranks. Towards the top of the table, there'll be Grandmaster, while those players who tend to struggle on the ranked ladder will have the new iron rank to call home. There'll also be a new placement system, to help you reach a rank more suited to your abilities.
Gortok highlights the current Bronze and Diamond ranks as spots where players are finding particular frustration. In Bronze, there are so many players that even significant increases in ability might not climb you out of your current rank. In Diamond, the gulf in class between the top and the bottom of the division is so enormous that climbing out of one rank into another causes its own spate of troubles.
In Gold, on the other hand, Gortok says "even a slight change in skill can bounce you up or down the division, really rapidly." With all that in mind, Riot is looking for "a happy medium," and that's where the new tiers come in.
Iron will help lower-quality Bronze players express their increases in skill, while Grandmaster will come in between Master and Challenger, helping "better differentiate" players at the top of the ladder from one another.
Not content with those changes, Riot is also moving all divisions to four ranks, instead of five. That means, as Gortok says, that "next season, there won't be a single Bronze V player in all of League of Legends."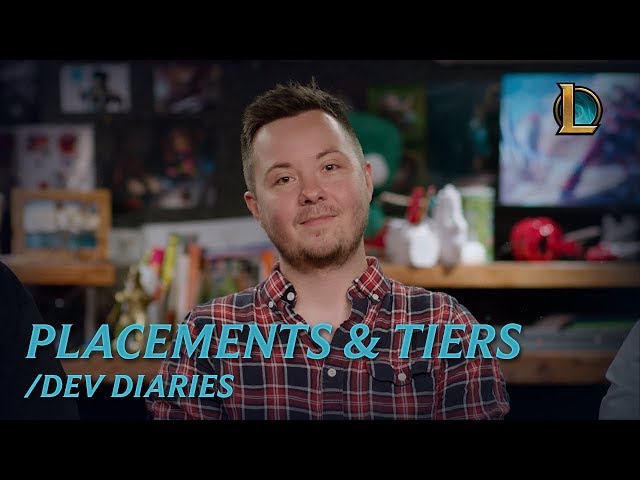 In an accompanying blog post, Riot says it's adding Grandmaster "to kill a meme," targeting the concept of the "Diamond V scrub" most openly.
The new ranked season will be heading to the game in this year's pre-season, which will be a few patches away. Until then, check out the League of Legends patch 8.19 notes. You can get more information about the changes in Riot's dev diary, which you can watch in the video above.