A new PvE mode is coming to League of Legends, and it'll be here sooner than you might have guessed. A new trailer for the game's upcoming Odyssey event launched earlier today, heralding a brand-new skin line as well as the new game mode, which is dubbed Odyssey: Extraction.
The video comes from the perspective of Jinx, the pilot aboard a ship called the Morning Star, and is billed as something of a recruitment video. In it, we get a look at Jinx, Yasuo, and Malphite's new skins, as they take on some spacefaring tentacle monsters, before showing the footage to a bemused-looking Sona.
The trailer, which you can check out below, also offers a look at the new Legendary skin for Kayn, who features in the Odyssey event as the Morning Star crew's nemesis. There are hints at the game-mode too, which, according to a press release, will have players "battle as a team of five through an alien planet to rescue Ziggs from a crash landing." It would seem that the Hexplosives Expert is also set to show up in the event.
Odyssey: Extraction will come with five difficulty modes, from Intro to Onslaught. If you don't fancy dropping straight into the hardest difficulties, you'll be glad to know that completing easier options unlocks Augments that can be used at higher difficulties. There's also an IRL jacket that players will only be able to purchase if they've completed the new game mode.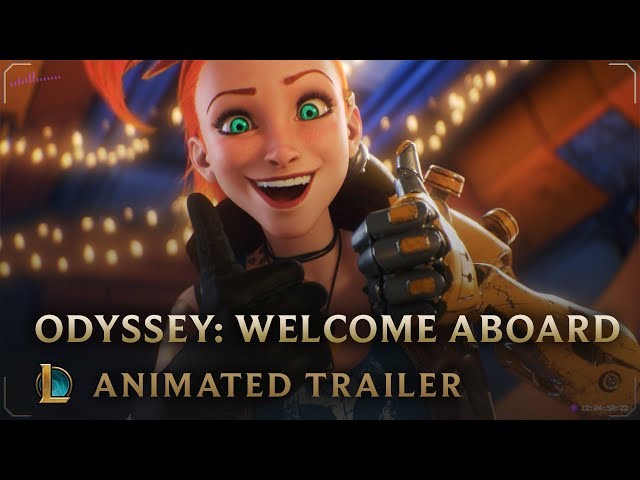 The Odyssey event comes as quite the surprise – while Riot normally let players know about new game modes and skins a patch in advance, all of this new stuff will appear in League of Legends patch 8.18, which is due to arrive later this week. That means that what might otherwise have been a small, pre-Worlds balance run is now gearing up to be one of the most entertaining patches this year.