Looks like we're now over the halfway point into the 2020 League of Legends patch cycle, League fans. LoL patch 10.12 has hit the MOBA game's live servers, bringing those fierce new High Noon skins and a batch of Champion and rune changes – and, like clockwork, patch 10.13 has now arrived on the PBE for two weeks of testing. Let's take a look, shall we?
First up, as you might have guessed from the splash art above, those LoL Pool Party skins Riot was teasing earlier this week have landed on the testing servers! Early predictions on exactly whose feet those were reclining on the sane were more or less spot-on, too: along with Taliyah – who was confirmed to be getting a summer-ready new skin earlier this year – Heimerdinger, Jarvan IV, Orianna, and Syndra are the lucky Champs joining the Pool Party alternate universe skin line this year.
In addition, some of the characters in the Crime City skin line have been renamed, and Nurse Akali, Kennen MD, and Surgeon Shen have also got some VFX updates this patch, which SkinSpotlights has handily put together in a compilation clip. You can check out all of the above in the patch notes below.
As for Champion balance changes, a bunch have now landed on the PBE, including some nerfs for Aphelios and Kalista, buffs for Lucian, Nocturne, Kog'Maw, and Nunu & Wilump, as well as changes for Yuumi and Gnar. Plus, lead gameplay designer Mark Yetter has posted a changelist for the coming update, giving us an idea of what's in store when the launch date rolls round, also included below.
In addition to all of the above, Riot's now announced it'll be rolling out the tests for two upcoming features – reporting and muting during Champ select – "around the time" LoL patch 10.13 launches. The experiment is to try out features that will help address game ruining behaviour, and will last for two patches. You can check out all the details on the LoL Champ select report and mute test here.
Keep checking back on these notes over the next couple of weeks as we'll update them with everything you need to know, fresh and piping hot from the PBE.
Read on to check out the LoL patch 10.13 notes below!
LEAGUE OF LEGENDS PATCH 10.13 RELEASE DATE AND DOWNTIME
As reflected in the 2020 League of Legends patch schedule, LoL patch 10.13 will go live on Wednesday, June 24, 2020. Maintenance times have now been confirmed, and will begin at 03:00 AM PT for NA servers, 05:00 UK for EUW servers, and 03:00 CET for EUNE servers, and last for approximately three hours.
LEAGUE OF LEGENDS PATCH 10.13 BALANCE CHANGES
Champion Changes
Aphelios – nerfed
Stats:

AD per level decreased to 2 from 2.2
Crescendum:

This ability has changed -"Attacks on epic monsters no longer refresh chakram duration"
Moonlight Vigil (R):

Critical bonus decreased to 20% from 50%
Cassiopeia – nerfed
Stats:

Base MR decreased to 32 from 34
Gnar – changed
Hop (E):

Attack speed changed to 40/45/50/55/60% from 20/30/40/50/60%
Duration of attack speed increased to 4 seconds from 3 seconds
Kalista – nerfed
Stats:

Kalista's AD per level has decreased to 3.5 from 4
Kog'Maw – buffed
Caustic Spittle (Q):

AP ratio increased to 70% from 50%
Living Atrillery (R):

AP ratio increased to 35% from 25%
Lucian – buffed
Piercing Light (Q):

This ability's laser range has increased to 1000 from 900
Nocturne – buffed
Umbra Blades (P):

This ability's changed – Nocturne's basic attacks on monsters now, in the same way as on Champs, reduces the ability's cooldown by 2 instead of just 1.
Nunu and Willump – buffed
Consume (Q):

Damage AP ratio increased to 65% from 50%
Healing AP ratio for both minion and monster healing increased to 90% from 70%
Absolute (R):

This ability's shield now gets 150% AP ratio
Rakan – buffed
Grand Entrance (W):

Damage increased to 70/125/180/235/290 from 70/120/170/220/270
Ryze – buffed
Stats:

Ryze's base MR increased to 36 from 34
Ryze's base AD increased to 58 from 56
Syndra – nerfed
Dark Sphere (Q):

This ability's mana cost increased to 60/65/70/75/80 from 40/50/60/70/80
Yi – buffed
Vault Breaker (Q):

This ability's cooldown decreased to 12/10.5/9/7.5/6 from 12/11/10/9/8
Yuumi – changed
Zoomies (E):

Mana cost adjusted to [40/45/50/55/60 + 15% Max Mana] from 100/115/130/145/160
Updated 10.13 Patch Preview with our current changes. Things aren't yet final so some may still change. pic.twitter.com/zEQoxzslNf

— Mark Yetter (@MarkYetter) June 16, 2020
Here's a brief preview of some mid-lane testing Riot's got in store from lead gameplay designer Mark Yetter:
Testing Mid lane 10.13:
-Mid lane spawns a cannon every 3 >>> 4 waves for the first 15 min (after it's normal)
-Mid minions move slightly slower to the lane (reducing clear and roam potential)

Still evaluating these. The goal is to bring mid economy back to s9 level not below.

— Mark Yetter (@MarkYetter) June 9, 2020
With the extra time we can:
1. Strike the right balance with mid lane roaming and influence
2. Build in long term systems that let us adjust position power more easily (avoid a situation like last preseason where we wanted to buff top but had to buff all solo lanes)

(2/4)

— Mark Yetter (@MarkYetter) June 9, 2020
Side note, I'm a big fan of exposing our work to such a large audience even when it's still not fully solidified.

There is no sharper tool for us to check if we're on the right track than shining the light of day on it. Lucky to have an engaged community, might as well use it.

— Mark Yetter (@MarkYetter) June 9, 2020
Item Changes
Death's Dance
Effects:

Second unique passive changed: damage taken dealt as a Bleed effect over 3 seconds for ranged Champs decreased to 10% from 20%
---
Rune Changes
Conquerer (Precision Keystone)
Effects:

Max. stacks increased to 12 from 10
Adaptive Force gained per stack decreased to 1.7-4.2 from 2-5
Guardian (Resolve Keystone)
Effects:

Base value of rune's shield decreased to 70-150 from 80-200
We're early testing on some Conqueror nerfs for 10.13

Max stacks 10 >>> 12
Adaptive per stack 2-5 >>> 1.7-4.2

Basically the same value at full stacks but a slightly longer ramp up. Emphasizes the longer fight patterns and less useful on bursty champs.

— Mark Yetter (@MarkYetter) June 6, 2020
---
LEAGUE OF LEGENDS PATCH 10.13 New skins
Champion skins
POOL PARTY TALIYAH – 1350 RP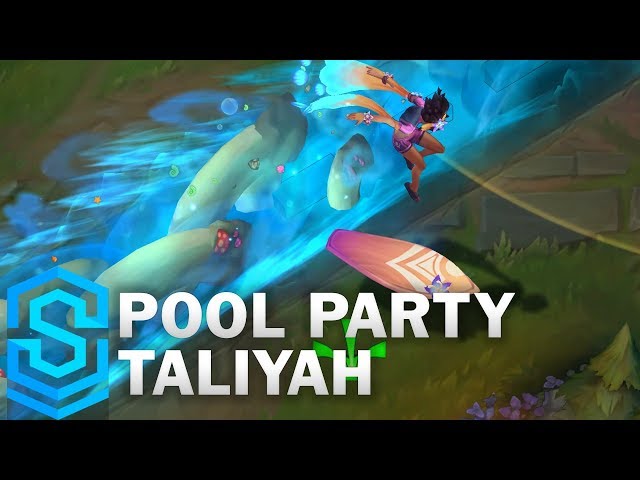 POOL PARTY ORIANNA – 1350 RP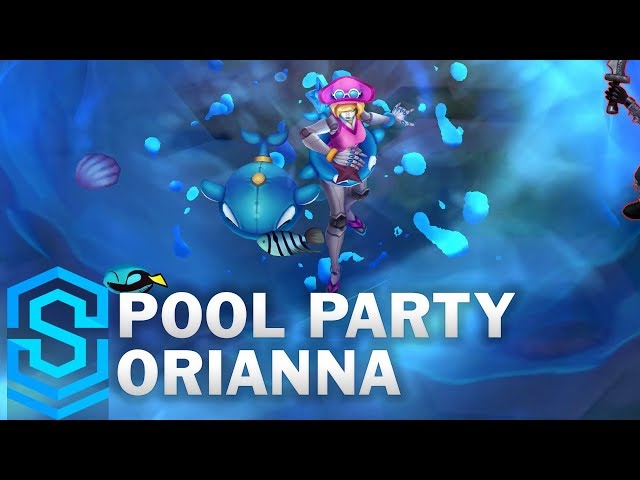 Here's the POOL PARTY TALIYAH and POOL PARTY ORIANNA splash art:
POOL PARTY HEIMERDINGER – 1350 RP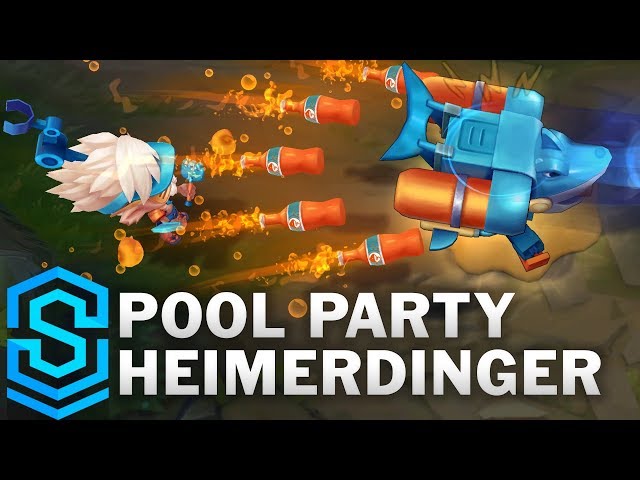 POOL PARTY JARVAN IV – 1350 RP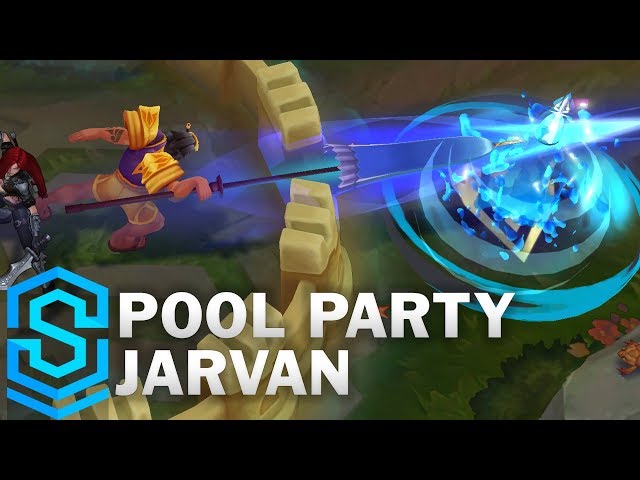 POOL PARTY SYNDRA – 1350 RP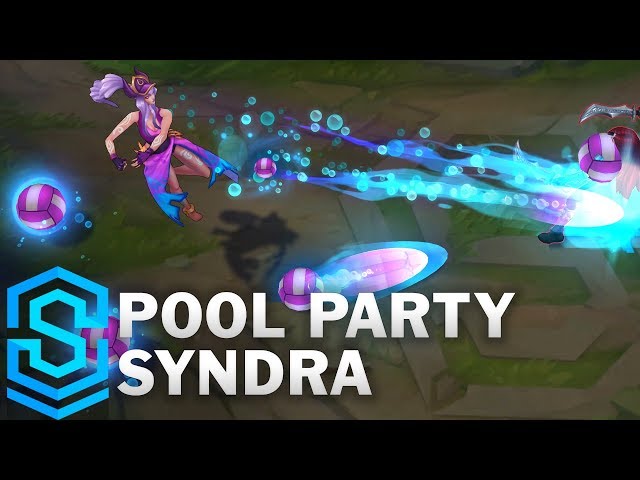 Here are a few changes to POOL PARTY SYNDRA following PBE feedback:
Apparently I'm bad at recording. Here's one of acceptable quality: pic.twitter.com/AQBSORUsak

— Riot Beardilocks #BlackLivesMatter (@Beardilocks) June 12, 2020
Here's the POOL PARTY HEIMERDINGER, POOL PARTY JARVAN IV, and POOL PARTY SYNDRA splash art:
Here's a compilation preview of the new POOL PARTY skins!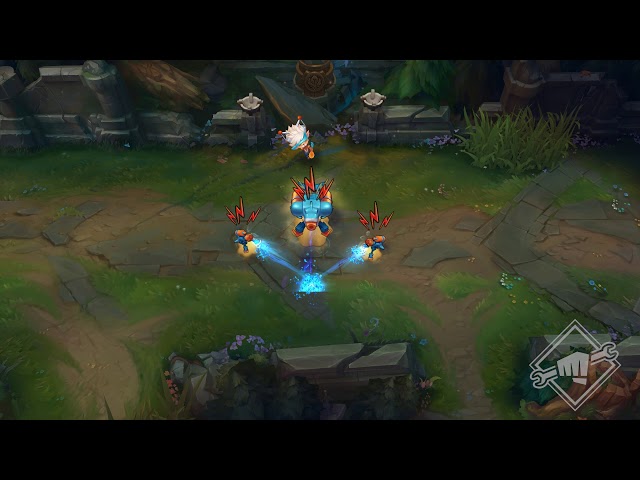 VFX CHANGES
Nurse Akali, Kennen MD, and Surgeon Shen are all getting some VFX tweaks on the PBE this cycle: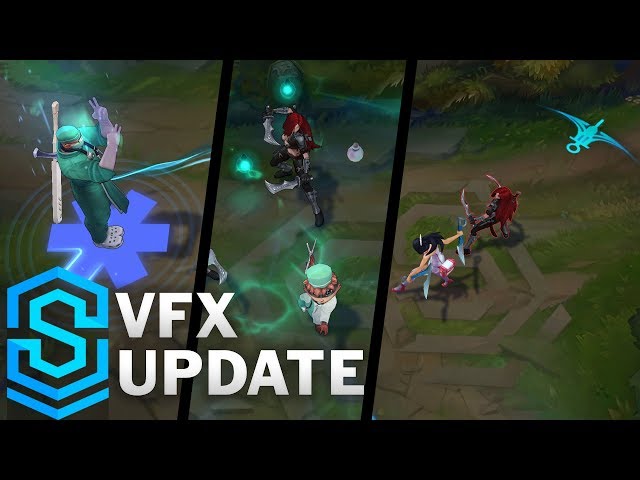 SKIN NAME CHANGES
The skins from the Crime City alternate universe set of skins have been renamed to the following:
Gangster Twitch is now Crime City Twitch
Mafia Jinx is now Crime City Jinx
Mafia Graves is now Crime City Graves
Mafia Miss Fortune is now Crime City Miss Fortune
---
That's all we've got for League of Legends patch 10.13 for now! Make sure you keep checking back as these notes will be continually updated with all the additions, adjustments, and all things LoL that hit the PBE over the next fortnight.
Also go get a look at LoL patch 10.12 to see what's just arriving on the live servers right now, along with our LoL tier list which should be handy in helping you pick out the best League of Legends Champions to play in each role as of the latest patch.