October 15, 2019 A pre-registration page for League of Legends mobile has leaked.
Rumours of Tencent's attempts to bring League of Legends to mobile have been doing the rounds for several months now, but it now seems as though those efforts are hotting up – and it may even be announced tomorrow, during the game's 10th anniversary stream.
As spotted by analyst Daniel Ahmad on Twitter, a pre-registration page for a League of Legends mobile version appeared briefly in China today – before it was swiftly pulled. Chinese publisher Tencent is working on the game with League's regular team at Riot, and a leaked video uploaded back in August also suggested the Chinese version of the mobile title would arrive first.
The video (which you can check out further down this article, via Dot Esports) is in Chinese, but a translation of its title reads "League of Legends mobile game test version outflow. The video includes footage of champion and rune selection, the loading screen, and the start of a game, with fully-enabled touch controls, courtesy of a revamped UI.
There's no question that the game in the footage is League of Legends. The graphics are an exact match, and characters including Blitzcrank and Ezreal. The only noticeable change is that nexus towers and inhibitors appear to be missing from the blue side base, presumably in an attempt to limit the potential for drawn-out sieges and reduce overall game time.
does league of legends have a mobile version?
There's no word on a mobile port for League of Legends just yet, but multiple sources suggest it might now be too far away – and with the more recent leak of a pre-registration page a day ahead of the game's 10th anniversary stream, it's entirely possible the mobile title will be revealed there.
A pre-registration page for League of Legends Mobile went up in China earlier today.

The link is no longer live. Perhaps it leaked early before the 10th anniversary stream tomorrow. pic.twitter.com/rM57hVlTos

— Daniel Ahmad (@ZhugeEX) October 15, 2019
Both Riot and Tencent are yet to make any official announcement regarding a mobile version of the acclaimed MOBA, although a Reuters report earlier this year suggested a port was in the works.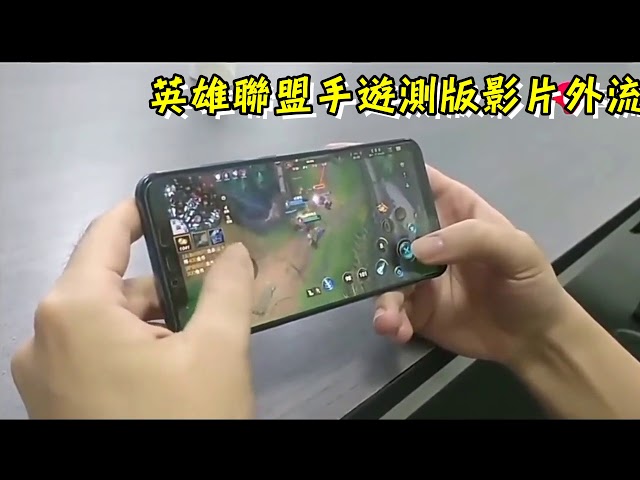 More recently, Tencent unveiled a new streaming app allowing you to play League of Legends on mobile. Designed to work alongside the company's WeGame platform, the app will allow players to broadcast games directly from their PC to their phone, but only if they're on the same wifi network.
The Chinese publisher has plenty of experience with mobile gaming, thanks in no small part to Arena of Valor. The MOBA, which bears some similarity to League of Legends, released for iOS and Android in 2016.