May 15, 2019 Riot's pulling League of Legends animations that are reportedly an epilepsy risk.
League of Legends' latest event features finisher rewards that trigger photosensitive epilepsy, but developer Riot Games says it didn't have the "time or bandwidth" to implement a way to turn the effects off. A forum post earlier this week flagged up the issue, which is related to the game's Mid-Season Invitational esports event. Now, Riot says finishers will be removed from the game while the studio works out the best path forward.
"If and when we bring finishers back," Riot tells Kotaku in a new statement, "we'll make sure players have the option to turn them off themselves. In the meantime, we're going to follow up with the player who posted the original boards post to make sure we fully understand their situation."
Additionally, Riot says that the initial comment about not having "time or bandwidth" to deal with the issue was just about the effect being distracting, as "we'd never ship a product that we thought could even potentially harm players. Our initial internal discussion about including a 'toggle' for this feature was due to concerns that players might find Finishers too distracting – not because we thought Finishers could cause harm."
MSI 2019 is tied into an event that asks players to choose one of four 'Houses' to support throughout the event. Each house will have missions to complete, and ticking off 12 tasks will reward you with a 'House Finisher', a logo which appears over the heads of champions you kill. According to a post from a player called Apricot Princess, the strobe effects attached to these finishers are "a huge issue for photosensitive epilepsy," and that they "cannot be turned off nor the effects turned down."
In response, game designer Justin 'Xenogenic' Hanson apologized that the effect had caused problems, and that there was no ability to turn it off, or limit its impact, before going on to explain the developer's approach in more detail.
Xenogenic said that because finishers are a new reward, Riot "didn't have the time or bandwidth to have engineers rework this so that a toggle could ship with the finishers. We chatted about it at-length and ultimatey decided we would rather ship them with no toggle than not ship them becuase we couldn't do a toggle, but we knew there would be some level of frustration and risk with that."
Related: Check out the League of Legends patch 9.10 notes
If the rewards come back, there should have been enough time to introduce the new system, but fans have already outlined some alternatives. Those include allowing players to turn off certain features (much like the pre-existing option to turn off distracting background animations) or introduce a 'photosensitive mode', similar to the colourblind mode.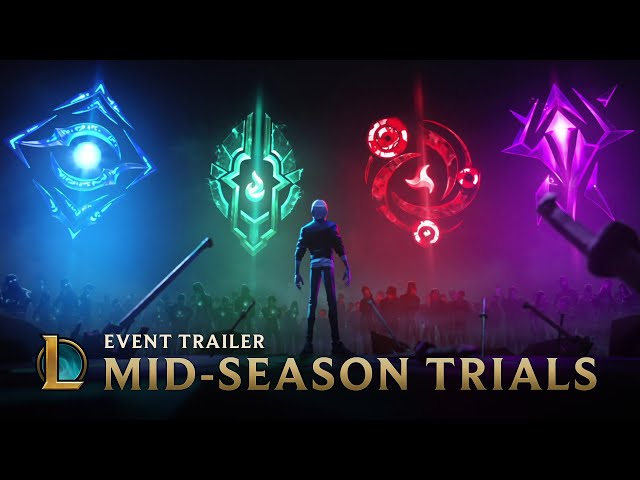 Photosensitive epilepsy affects roughly one in every 4,000 people, and while the risk might discourage some people from playing, there could still be as many as 30,000 League of Legends players affected by this issue.