Since 2005 we've seen Lego and Star Wars combine on five different occasions to release a game. With Lego Star Wars: The Skywalker Saga, set to come out next year, we're on course for our sixth instalment. Sure, that does tell us there's a winning formula here that keeps people coming back, but it also begs the question: how do you keep this combo fresh and avoid repetition?
At a hands-off demo at E3, one of the features to catch our eye was a new gameplay feature that lets us fully explore the galaxy far, far away. While you're on your travels, you'll come across dynamic encounters – in our play-though we came across the huge Super Star Destroyer.
It's not all gunfights in space, though, and you can land on Star Destroyers and explore them, too. Oh, and you can also go on your space odyssey in the Millenium Falcon, too, of course. When you're tired of star trekking across the galaxy, you can land on planets and even visit landmark locations, like the Mos Eisley Cantina and Tatooine.
Lego Star Wars: The Skywalker Saga is also the most expansive Lego Star Wars game we've seen to date, and it encompasses all nine movies across the three trilogies. While we've already had games based on some of these movies, here they're all getting the full remake treatment, rather than just an easy port.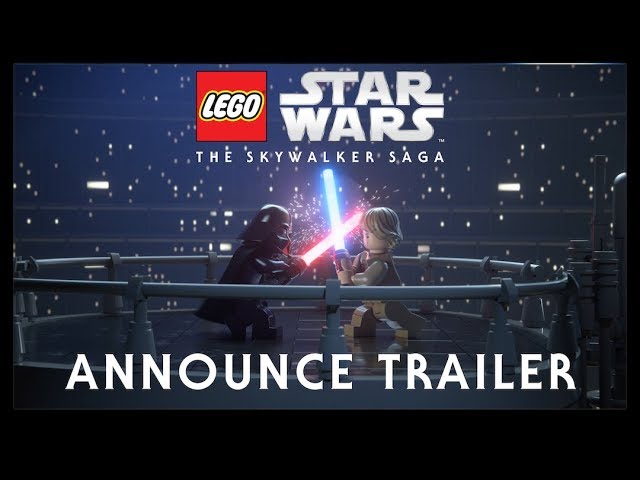 You don't have to play them in order, either. You get free reign to shape the experience to your preference. So if you'd like to play them in order of the movies release dates, chronologically, the Ernst Rister Order, or the Machete Order, you can.
Of course, Lego Star Wars: The Skywalker Saga isn't the only Star Wars game on show at E3 this year, and Respawn is on hand with Star Wars Jedi: Fallen Order. Some people have been sceptical of it so far, but Jordan feels pretty convinced that it'll be great after going hands-on with it and experiencing Jedi: Fallen Order gameplay first-hand.
Read more: the best space games on PC
E3 2019 is still rumbling on, and we're covering it day and night. We're both on the ground in Los Angeles and covering conferences from our UK office, so stick around for the latest news on Lego Star Wars: The Skywalker Saga and Star Wars Jedi: Fallen Order.