Early last year, the Lego The Lord of the Rings games were removed from sale on Steam and console stores, seemingly permanently. However, as spotted by one eagle-eyed fan of the Lego-style action-adventure games, it seems they're back – Lego The Lord of the Rings and Lego The Hobbit are now available on Valve's platform again.
As highlighted by user Knightpowell on Reddit, the 2012 adventure game Lego The Lord of the Rings has a live Steam page and is available for purchase once again, as of this story. Based on the movie trilogy, the game features both single-player and local co-op play, an open-world Middle Earth, and "more than 80 playable characters", all in the iconic plastic bricks' artstyle. It's currently priced at £14.99 / $19.99.
Lego The Hobbit, meanwhile, follows the adventures of Bilbo Baggins in the more recent movie trilogy, and was released in 2014. The main game is also priced at £14.99 / $19.99, though there are also three DLC packs available to grab for £1.59 / $1.99 each.
These add things like side quests and characters, extra battle gear, and even baby versions of Tolkien's heroes (even baby Gimli) to the game. Ahh.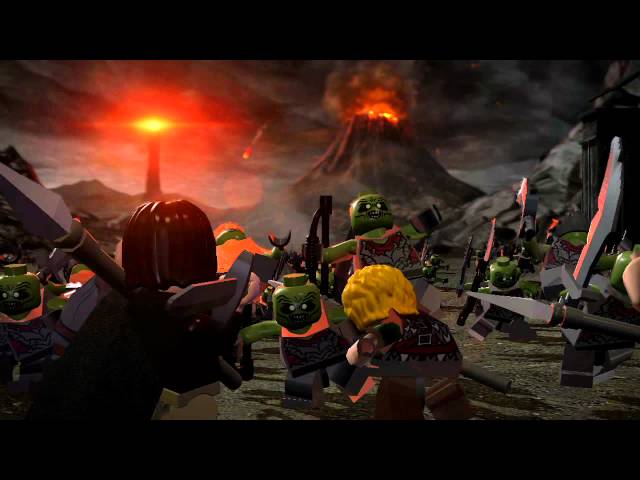 It isn't clear exactly why they were removed last year, but publisher Warner Bros. told Eurogamer at the time: "Lego The Lord of the Rings and Lego The Hobbit will no longer be available for sale in digital stores. The games will remain in players' libraries if they already own them." Whatever the reason, their return to Steam will surely be welcome news to players keen to jump into Frodo and friends' Lego-shaped adventures.
If you're a Lord of the Rings or Hobbit fan, we have lists of the best adventure games, dragon games, and co-op games, which you might find handy if you're on the lookout for something similar.