Some new Lies of P gameplay from AMD shows off part of the soulslike game in 8K resolution, with a terrifyingly intense boss fight there to close out the Pinocchio-inspired ARPG. So imagine, if you will, a boss fight that turns Bloodborne's Darkbeast Paarl into some sort of giant, mechanical, ape-like police puppet robot.
Sadly this Lies of P gameplay only clocks in at a couple of minutes, but it's jam-packed, intense, and a good way to start off 2023 considering we're now also in the release year of the action RPG game.
The soulslike certainly has the impact you'd expect from games in the genre, as without even playing it feels like every hit has so much weight, which is down to the excellent sound design from the new clip.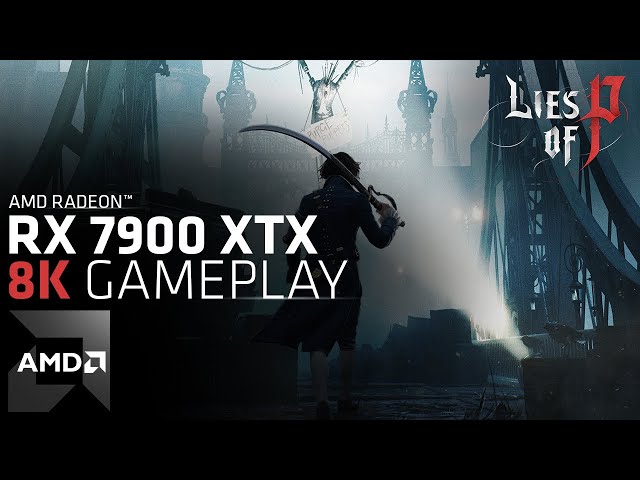 To start there's some pretty great gameplay in the city streets, which feels very reminiscent of central Yharnam in Bloodborne, with the dimly lit cobbles reflecting the moonlight. We then come to what I think is the star of the show, the boss fight.
I don't really know how to describe this, though, so I'm just going to break it down into each absurd piece. It appears to be some sort of British-looking giant robot policeman, complete with a custodian helmet and ornate moustache. The boss also moves like an ape, which feels very reminiscent of the Guardian Ape from Sekiro: Shadows Die Twice. So maybe don't put the controller down if this boss loses its head after you beat it, just to be sure.
That said, comparing Lies of P to Bloodborne or Sekiro may be doing it a disservice as, while it clearly borrows from the foundations set by FromSoftware, the aesthetic and ideas certainly look like they're doing something very much their own.
The new Lies of P gameplay footage is also from AMD, who have shared it in 8K resolution to show off the best graphics card in their lineup, the new Radeon RX 7900 XTX GPU that was released at the end of last year, and it certainly looks like the graphics card does the upcoming soulslike justice.
According to the Lies of P Steam page we can still expect a release date sometime in 2023, and since the game has been getting quite a bit of attention, I wouldn't be surprised if we see it at one of the big publisher-led events or Summer Game Fest later this year.
While we all wait for the Lies of P release date, you should check out our look at the best open-world games, or the Lies of P system requirements to make sure your PC is ready to go.