A new day has clocked over in the Epic Games store's 12 Days of Free Games holiday event, and today's is Little Inferno, which you'll be able to grab for exactly zero currency units for the next 24 hours.
Little Inferno is a game that defies easy classification. It's about burning things. In fact, the point of the game is to burn everything you have, so you can earn coins to buy new things. You burn these new things, too. Everything gets burned, and there's a disturbingly satisfying fire simulation system in place here that makes Little Inferno weirdly addictive.
There's a story tucked away inside all this pyromania. You'll receive letters, and there are secrets to unlock. All of these can be burnt, too. Once they've burned away you can play with the clumps of ashes left in the fireplace while you think of the next catalogue item to order and burn. All of it has an ominous tone, and a bleak view of consumerism that becomes clearer and clearer the longer you play. It's certainly an entertaining subversion of the Christmas gift obsession we lumber through each year.
Here's the trailer: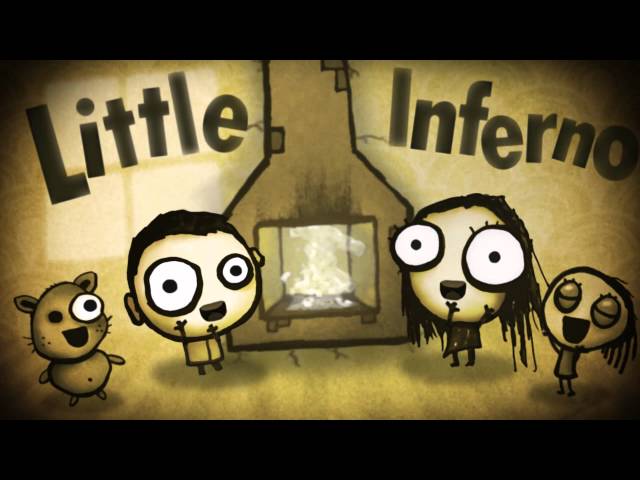 Little Inferno came out in 2012 and retails for $14.99 USD (about £11.50), which makes this freebie a good deal – plus Little Inferno is such a weird and unique little thing unto itself that this is a chance you shouldn't pass up.
Epic's free offerings this holiday season have been respectable so far: We've seen Into the Breach, TowerFall: Ascension, and Superhot all offered for free over the past few days.
The free games are offered in conjunction with Epic's holiday sale, which is going on now. Steam, GOG, and Humble are also running winter-themed sales right now, so it's a perfect time to stuff some stockings.