Fresh Lost Ark patch notes are here as its July update rolls out, and there's good and bad news. The positive is that there's a lot to dig into with the Lost Ark July update, giving players reasons to come back to the MMORPG if you've been away checking out Diablo 4 or other games while waiting for new content. However, these Lost Ark patch changes don't include any class balance updates, so you'll have to wait until August, and there appears to have been a stealth nerf to one of its best-value item packs.
The Elgacia Epilogue gives you a conclusion to the Elgacia questline, with additional story content for some of its key players, while the Inferno mode Kakul-Saydon legion raid promises unique rewards if you're able to clear the ultra-challenging version of the nightmare clown's showdown. The Music Box of Memories, meanwhile, digs in deeper into some underused NPC storylines.
There are also gear updates – you'll no longer be able to craft tier three Relic gear from Brelshaza, instead getting better Brelshaza Ancient gear in its place. The rewards from both normal and hard modes have been bumped up. In addition to this, the bonus clear rewards of Arcturus's Touch have been extended to those raids alongside Kakul-Saydon, and the Basic Honing growth boost and Mokoko Buff have both been extended to item level 1490 to help players level up faster.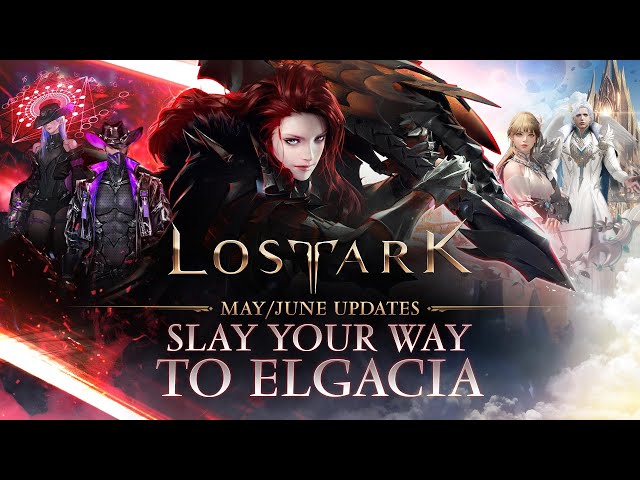 Unfortunately, class balance changes are being held for now – so you'll have to wait until the August update, where they're due alongside the Akkan Legion raid and the arrival of the Aeromancer, for any shifts to the Lost Ark tier list. With the Lost Ark player count slowly dipping off in recent months, a fresh shakeup might be just what's needed.
There's also some bad news for those of you who have been taking advantage of one of the best-value shop packs, as the Silvery Honor Chest has seen its 30 shard bags dropped to just six. Given that the previous offering came as six chests of five, it's possible this change was accidental, but you'll probably want to hold off for now. Lost Ark community manager 'ShieldMaiden' says on the game's official Discord that they're confirming this change with the team.
Lost Ark patch notes – July 12, 2023
Elgacia Epilogue
Find your friends and help them discover their new futures while you share celebrated memories from your travels.
To experience the epilogue, you must first complete the following two quests – Truth, Lies, and Choices, and [Awakening] The Sunset.
The epilogue can then be received from 'Soldier Alexia' in Ereonnor's Military District.
Finishing it will reward you with the Journey's End Jukebox Song, plus a new Vairgrys Questline trigger item (Beautifully Folded Letter).
Kakul-Saydon Inferno Legion Raid
Prove you're among the best of the best in Arkesia in the most difficult version of the Kakul_saydon Legion Raid to earn titles, achievements, Stronghold structures, and more!
The Inferno difficulty of Kakul-Saydon will require Item Level 1475, and a full build set-up in the Book of Coordination.
Music Box of Memories
Experience new stories of the inhabitants of Arkesia who have not received the spotlight with the Music Box of Memories.
Gain hints from various continents and progress quests to collect Memory Orbs and earn rewards. Acquired hints can be checked via mouse hovering the orb in the collectible UI (hotkey – Alt +L).
Start your journey for Memory Orbs through the guide quest Poet's Letter after completing the following:

South Vern's world quest 'An Invasion of Chaos'
East Luterra's normal quest 'A Song to Remember'
East Luterra's normal quest 'The Blue Bird of a World Gone Mad'
East Luterra's adventure quest 'Your Savior'
Achievement 'Magick in Melody'

The update also includes:

'Music Box of Memories' Toy
A new Music Box of Memories NPC 'Leviyan'
17 Achievements, 8 Titles
10 Jukebox Songs
Maharaka Festival
The summertime Maharaka Festival returns with new activities!
Bask in the sun, participate in unique games, and earn valuable progression rewards to help you prepare for the arrival of the new raids in August.
This month's special activity is the "Run, Mokokos!" section of the Maharaka Festival where you'll compete against other players and race to the finish line as a Mokoko, dodging obstacles as you go.
"Run, Mokokos!" will continue until the August Update, when new activities will be added to the festival.
Excel in Maharaka Attractions, Guardian Soul Harvests, and Chaos Dungeons for Event Tokens (Moko Kindergarten Exchange Token, Maharaka Leaf, and Splendid Maharaka Fruit) and then exchange your spoils for festive rewards like the Cherry Blossom Class Mokoko.
Moko Island
Countless bards sang of a mysterious island and its island soul. Adventurers believe the island to be real — in this quest you discover Moko Island, battle the evil witch Babayaba, and earn rewards. Moko Island includes:
Moko Island Coin and Coin Exchange NPC
4 Achievements, 3 Titles
Mokoko Seed added
Island Soul added
3 Toys
Tier 3 Ancient Legion Commander Change
The materials to craft Relic Brelshaza Gear (Upper Tier 3 Relic Gear) will be removed. Instead, players will be able to earn "Phantom Intentions", the crafting material for Brelshaza Ancient Gear, from Normal difficulty. Rewards will improve for both Normal and Hard modes.
Based on these changes, upper Tier 3 Relic Gear cannot be crafted.
Any Phantom Horns in your inventory will be replaced with an equal amount of Phantom Intentions sent through your Universal Storage.
If you own Brelshaza Relic Gear that is affected by this change, it will be replaced with Brelshaza Ancient Gear.
Crafting requirements for Brelshaza Ancient Gear have been changed as follows:

Before: Reach item level 1540 and "Phantom Shard Remnants" achievement Level 1
After: Reach Item Level 1490 and "Kill the Legion Commanders and leave the gear behind" achievement Level 1
Progression Updates
Arcturus's Touch (which gives additional clear rewards, and "View More" rewards for Legion Raids) will be extended to Kakul-Saydon and Brelshaza Normal / Hard.
Basic Honing Growth Boost extended up to 1490.
To further help players below item level 1490, the Mokoko Buff level cap will be extended from item level 1475 to 1490. (Mokoko Challenge level also extended accordingly).
Added Wandering Merchants in East Luterra/ Yorn / Feiton to make it easier for players to collect key stepping stone cards, such as Balthorr, Delain Armen, and Jederico.
Stronghold Updates
New addition: Summer Trail Theme
Market / Auction House
Increased the daily add item registration limit from 40 items to 100 items.
Decreased the purchase cooldown from 10 seconds to 5 seconds.
General
Updated the daily log-in reward track.
Battle items will now be roster bound. Now Battle Items will have 2 types; Tradable or Non-Tradable. Battle Item stackable amount will increase from 999 to 9999.
Players will no longer need to use Pheons to move ability stones and accessories to other characters within the same Roster. However, moving an item within the Roster will count against number of trades for that item.
Updated some of the visuals around Anikka.
Added an Unparticipating Party Report Feature. We've been receiving reports of players trying to sell gold by using other players' nicknames and party names. This feature will allow players to report these violations:

Players can now use character-report feature in Party Finder to a report a specific character in a party and violating parties even if they're not in the party.
Party Finder > Select Party > Context menu opens upon right-clicking Party Details. 'Report' pop-up then opens when selecting 'Report' button on the context menu.

The Balthorr Raid Event will end with the start of the Maharaka Festival.
Bug Fixes
Fixed an issue where the push to talk hotkey occasionally unbinds when switching to the AZERTY keyboard layout.
The loading screen will now display the correct swimsuit skin sale end date.
Fixed an issue that caused the Ark Pass Celestial Power Weapon Glow Effect to not appear on the Slayer class.
Fixed an issue that caused the CVAA – Game Entry Narration to provide incorrect accessibility settings information.
If you love the ARPG gameplay of Lost Ark, you'll want to check out more of the best games like Diablo for more in that vein; alternatively, we've put together the best free games on PC if you're after more great things to play without spending a penny.