So, it's 2020 and lockdown is (still) a thing. Your regular Magic: The Gathering group is suddenly restricted by government guidelines and your top-tier tournament decks are sitting on the shelf behind you, contemplating the nature of dust and how it binds all things. You need an outlet, and you have a burning desire to just play some land and pull off a combo or two. You're at the point where you may need to consider just physically tapping something, just to feel alive… And then, you remember.
You have a household! Whether it's a significant other, parents, housemates, maybe even children – there are actual humans in your house who are capable of holding cards and making decisions. The question is, how to introduce them to a game like Magic: The Gathering?
We've put together some basic tips to help guide you through the process of educating your nearest and dearest about the wonderful world of this popular trading card game. 35 million people can't be wrong, and now's a great time to add a few more.
Step one: go back to basics
Recreate a starter deck with core rules so your Magic students aren't trying to learn too many interactions in one go. You could build something bespoke from your collection, go for Wizards of the Coast's own Magic: The Gathering Arena Starter Kit, or even use Jumpstart decks.
The third option, Jumpstart, lets players combine any two of the 20-card boosters, shuffle them up, and hit the ground running with an instant (and often hilarious) thematic mash-up. It's a friendly, quick-fire booster draft route in. Mucking around with your own confected Jumpstart deck can help level the playing field a bit as well, which helps with the next point…
Step two: don't be a know-it-all
Look, we know you're good at Magic: The Gathering. This is a game in which you've spent years honing your craft, and you could run rings around your newly minted opponents. But there are many potential pitfalls in trying to teach someone a competitive game, and overwhelming them with too much knowledge too quickly is a big one.
You must suppress not only your killer instinct, but also your urge to fire out errata or obscure interactions every turn. The process of teaching has to be as organic as possible if you're going to engage your audience and have them absorb your lessons, so make sure you bring them along for the ride. You want them to have fun, after all.
We'd recommend going easy on your significant other, or children, or whoever it is you are training until they feel comfortable with the game. Maybe even throw a few matches along the way. Then, when they're ready, you can crush them in battle.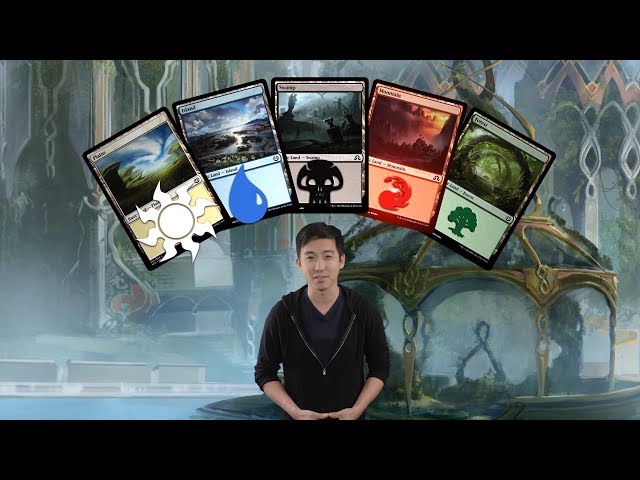 Step three: take a step back
If you're lucky enough to be introducing more than one person to the game, have them play each other instead of taking them on yourself. This allows you to bring more of your hard-earned knowledge into play to help them learn the game better, but without it feeling like it's being used as a weapon. Coach both players and use the scenarios that come up to outline core concepts and strategies – just make sure you're giving an equal amount of help to each party!
This can also apply if you're just introducing one person though. Just remember it's not about you, and let them learn the game at their own pace.
Step four: keep it short
It's a good idea to keep the first few sessions short and sweet. You're in this for the long haul, remember, so don't try and teach your up-and-coming nemeses the whole game in one night. Set a limit on each session – perhaps an hour at first – but try not to leave games hanging as it can be confusing to pick up again from the midst of battle.
Again, if you're lucky enough to be introducing several people at once, we'd also recommend the multiplayer formats of Magic: The Gathering. This way, you can support players through the game and bring in those all important politics that tabletop games have to offer.
Step five: deck building
Players' enjoyment in Magic: The Gathering can increase dramatically if they are invested in their own, personalised deck. As new players learn how the game works, they start to see what their deck can and can't do and will be able to make more informed choices about the composition of that deck.
When they've begun to master their initial set you can start introducing a small selection of new cards to them, letting them make small choices by fine-tuning what they have. Once you get a handle on what they like, you can then start creating new decks for them to master.
Go deeper: How to build a Magic: The Gathering deck
You will know your family or household members better than we will. You will know what they like and what levers you may be able to pull to engage them. Some players want to create a deck from scratch and see their own creative combos come to life. You'll see these players rolling out a blue mill deck in a matter of no time, those manipulative and mischievous mages. On the other hand, some prefer to get straight into battle with pre-constructed decks.
More than likely, these players will be the ones to play mono red. If you know, you know. Magic: The Gathering is a great card game and a wonderful community to get into, and there's every chance they will feel the same. Keep the Magic alive!