MMORPG side-scroller MapleStory is getting a new update packed with goodies for players to get stuck into. The Pathfinder: Squadron of Heroes update will follow on from the recently-introduced Pathfinder character class, bringing a new Party Quest, Adventure Island mini-games, and more. Best of all, you won't have to wait too long – the update's due to drop next week.
MapleStory studio Nexon America has announced that the update will feature the new Ancient Ruins Party Quest, which those of you at level 61 and over will be able to embark on with some pals, and take on the Ancient Guardian Boss. You'll also get to unlock treasures, study constellations, and more.
The update also brings some big baddies you'll want to build up a squad of characters to tackle called the Immortal Gorgons. These guys guard the Ancient Temple, and look pretty ferocious judging by the image in the update preview. Deal some damage to the three Gorgons Stheno, Euryale, and of course, Medusa, and you'll be on your way to grabbing Adventure Coins. Grab a top spot in the rankings and you'll get a "chair" (it looks like a Gorgon-esque throne), damage skins, and titles. The title shown in the preview image, "Gorgon Legend", sounds pretty boss.
Also with the update, if you're level 135 or above you'll get to visit the new Theme Dungeon, called Partem Ruins. You'll have to try and save the Pathfinder's hometown, where the ruins are located, from three dark magicians, and the threat of a summoned ancient beast trying to destroy its "peaceful way of life".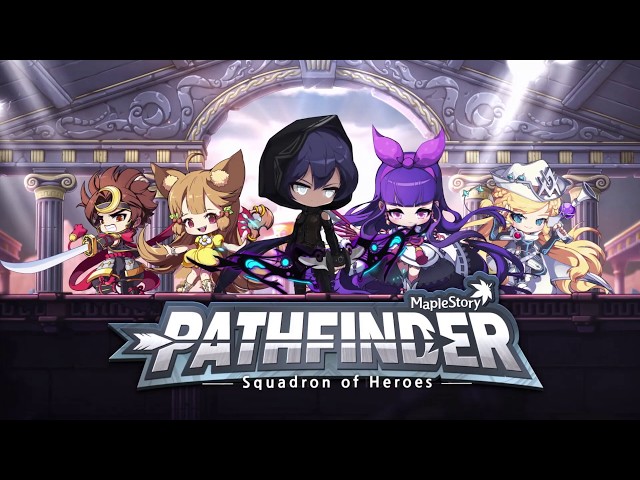 Other additions include new mini-games and Adventure Tiers (like Bushmaster and Trailblazer), now part of Adventure Island, plus the Double Mega Burning Project, which will help you level up faster.
If you're keen to check out the coming update in more detail, head over to the preview on the MapleStory website, and get a good look at some of Pathfinder: Squadron of Heroes' new goodies. The update is due to go live in the game on July 24.