There are oodles of games for you to try at W.A.S.D next month at London's Tobacco Dock. One of those games, from Team17, has been making the headlines over the past week.
Marauders is a new Escape from Tarkov-style take on survival FPS games that's set in space. You and a crew of up to three players start on a ship, and it goes from there. You can battle rival spaceships, dock at installations to hunt for loot, or be that player who lays in wait to pounce on someone near the end to steal their spoils. Once the fighting is done, you can head to an extraction point with your hard-earned or stolen rewards. It's got some solid foundations so far, and, after playing the Marauders alpha, we can't wait to see how it evolves during its stint on Steam Early Access this year.
Lead designer Cameron Small tells us that Marauders may get a battle pass system, though the team is keen to avoid putting players off with XP gates. Cameron also rejects the idea that having a battle pass would muddle the game's sense of story. That's not to say that Marauders is a story-based game, though Cameron says it's like DayZ in that you can get lost in a story of your own telling.
Cameron also spoke to our sister site The Loadout about looking at the Fear games for AI behaviour and how Marauders is much more than Escape From Tarkov in space.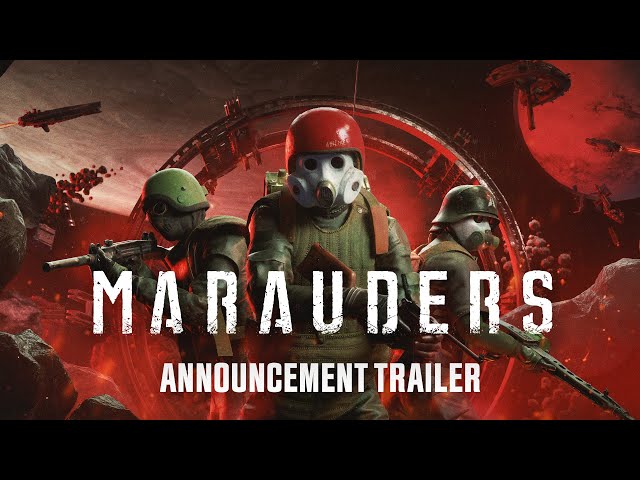 W.A.S.D. is set for April 7-9 at the Tobacco Docks in London. Floor space is already sold out and includes the likes of Marauders publisher Team17 and other big names like Sega and Devolver Digital. You can check out our W.A.S.D landing page for more coverage or head to W.A.S.D's official site to buy tickets.
Full three day pass Full three day pass W.A.S.D £45.00 Buy now Network N earns affiliate commission from qualifying sales.